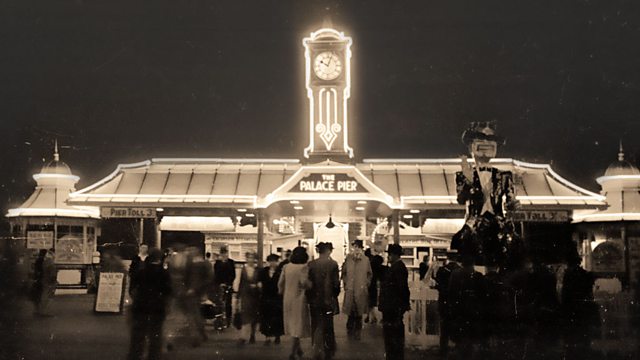 3/5 Julian Maclaren-Ross' darkly comic semi-autobiographical novel about the low life of a struggling salesman in a seaside town. With the shadow of war looming, Richard Fanshawe is eking out an existence in a boarding house. He's trying in a half-hearted way to sell vacuum cleaners door-to-door. He's been asked by his friend, Roper, to look after his wife, Sukie, while he's away at sea. Then Fanshawe is sacked from his job, and joins up with rival firm "Sucko". First published in 1947.
Abridged by Lauris Morgan-Griffiths
Reader: Carl Prekopp
Producer: Beth O'Dea
Music: The Touch Of Your Lips by Hildegarde.
Last on