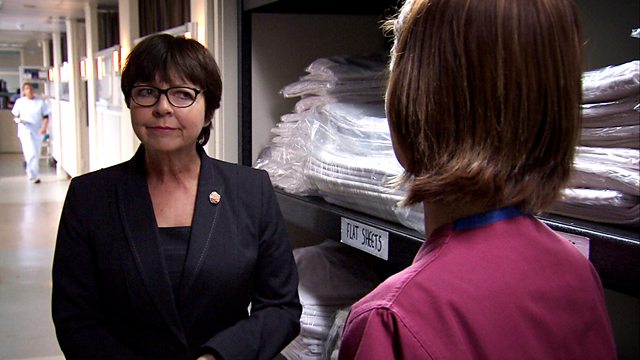 Hertzig patient Aisha is readmitted, and Elliot does all he can to save her, but it is not enough. Her death has a massive impact on Tara and, when Ollie confronts her about her overreaction to Aisha's death, Tara knows it is time to come clean about her brain tumour or risk losing Ollie forever. But can she tell him the truth?
Lilah and Ric try to put their misjudged kiss behind them, but when Ric fails Lilah on an assessment, she can't help but wonder if the kiss had something to do with it. When a prying Imelda gets wind of an issue between Lilah and Ric, she quizzes Lilah for more information. Lilah's on guard, but will Imelda manage to squeeze the juicy secret out of her?
Serena gives Michael a hard time over a case, but he is surprised to find support in the form of Ramona. When she invites him to spend Christmas with her, a smitten Michael cannot help but say yes.
Last on
Credits
| Role | Contributor |
| --- | --- |
| Tara Lo | Jing Lusi |
| Oliver Valentine | James Anderson |
| Elliot Hope | Paul Bradley |
| Ric Griffin | Hugh Quarshie |
| Jonny Maconie | Michael Thomson |
| Antoine Malick | Jimmy Akingbola |
| Chantelle Lane | Lauren Drummond |
| Michael Spence | Hari Dhillon |
| Serena Campbell | Catherine Russell |
| Lilah Birdwood | Natasha Leigh |
| Imelda Cousins | Tessa Peake-Jones |
| Ramona Gomez | Maria Fernandez-Ache |
| Aisha Bose | Salma Hoque |
| Stu Williams | David Ross |
| Steph Williams | Abigail Davies |
| Juan Delgado | Oscar Hernandez-Rodriguez |
| Director | David Tucker |
| Writer | Joe Ainsworth |
| Producer | James Hall |