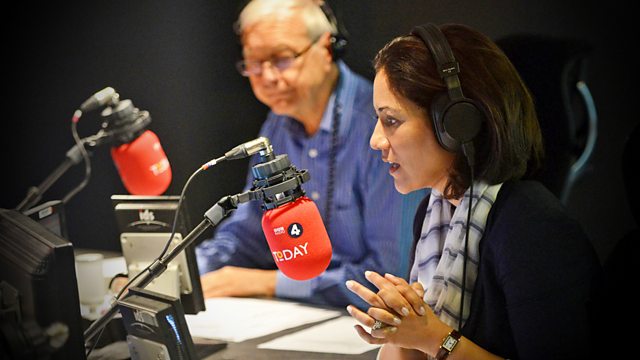 12/12/2012
Morning news and current affairs with John Humphrys and Evan Davis, including:
0751
Taxpayers are paying out more than £200m a year to repair street surfaces which are poorly re-laid by utility companies' contractors after road works, according to research released today. Peter Box, chairman of the LGA's economy and transport board, and Les Guest, a consultant for the utility sector, examine the results that say councils in England and Wales are having to redo 340,000 shoddy resurfacing jobs a year.
0810
There has been widespread condemnation of a long-range rocket launch by North Korea, which went ahead in defiance of international warnings. North Korea said it had succeeded in putting a satellite into orbit - a claim backed by international observers. The BBC's Rupert Wingfield-Hayes and John Everard, a former British ambassador to North Korea, reflect on the significance of the launch.
0815
Patrick Finucane, who represented a number of accused republicans, including IRA members, was shot dead in front of his family at home in 1989. A report looking into how the security forces colluded in the killing of the prominent Northern Ireland solicitor is published today. The BBC's Andy Martin reports from Belfast and Today presenter Evan Davis speaks to Pat Finucane's son, John, about the family's feelings towards the murder.
Last on