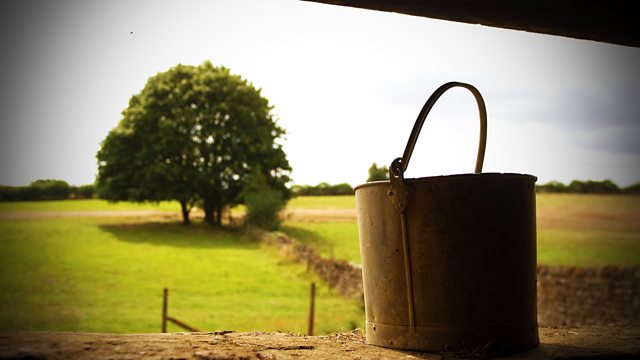 11/12/2012
Fallon tells Kirsty that she's set rules for their double-date - no talking sport or Shakespeare.
Iftikar tells Rhys that he's struggling to find a suitable Christmas present for Kirsty. Rhys has Fallon's sorted but refuses to say what it is. He tells Iftikar that her extra present will be a music voucher but Iftikar thinks he should buy her an album, and offers to help find a good choice.
Over the meal, it's difficult for the lads to not talk sport. So Iftikar changes the subject to music and gets Fallon to reveal the best track she's heard recently. To Rhys's surprise it's a beautiful Christmas song by Ella Fitzgerald. When Kirsty laughs that music is the food of love, Iftikar quickly points out the Shakespeare connection.
Elizabeth discusses the dairy plans with David. They talk through her plan for ten large bedrooms for weddings and holiday lets, and the bank's idea for the big overnight conference market. David feels holiday lets could clash with weddings, whereas overnight conferences fit the existing business. And the new accommodation would still help build up the wedding business. Elizabeth appreciates David's advice. It's nice to share her thoughts with someone who's on her side.
Last on