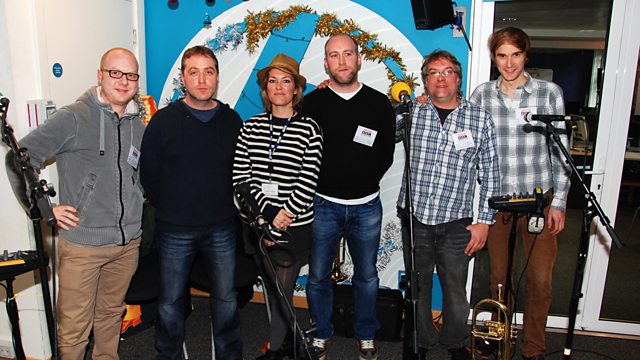 Colman Brothers live session
With a live session from the Colman Brothers who are Mat (trombone) and Andrew (trumpet/flugelhorn) and on occasion Colman sister Sara on vocals.
The brothers have been working together for over 7 years writing music for film, TV and other projects. Both are busy musicians who have performed/recorded with jazz, pop, funk and soul musicians across Europe. Mat has been an important part of the Herbaliser band while Andrew also performs and tours with his own quartet.
Since 2006 the Colman Brothers have been releasing killer dancefloor latin-jazz tracks for the Wah Wah 45s record label.
Last on