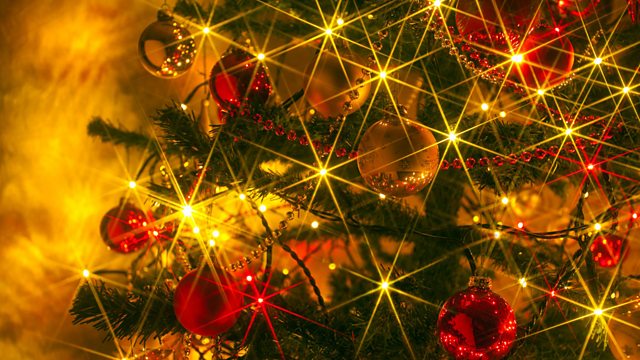 19/12/2012
Fred learns to speak Danish with comedian and Celebrity MasterChef winner Emma Kennedy, plus he talks to Hue and Cry's Pat Kane and Only An Excuse's Jonathan Watson.
Last on
Last Minute Boozy Gift And Party Fodder
Everyone loves a liqueur at Christmas time and this one is so easy to make your friends will be begging for the recipe and demanding you make it for them every year.  
GAELIC COFFEE LIQUEUR
250ml/1 cup whisky
400ml tin of sweetened condensed milk

250ml/1 cup whipping cream

4 eggs

2 tablespoons chocolate syrup

2 teaspoons instant coffee granules

2 teaspoons vanilla extract

1 teaspoon almond extract
Whazz the whole lot up in the blender and pour into pretty bottle. Store in the fridge and use within 1 month. Make sure you write this on the gifty label. Drink ice cold or over ice or pour a little over good vanilla icecream.
Cost is about £3.50 per 1 litre.
Takes about 10 minutes to make
Cost of nasty cheapo copycat Baileys is £6.99 and the real stuff about £8.99 ad that is only for 750ml.
This will keep in fridge for up to 1 ½ weeks. Give it a shake before pouring.
SPICED PARTY NUTS
These are perfet party fodder as well as a welcome addition to a festive hamper.
1 bag mixed nuts from supermarket
1 tablespoon dark brown sugar
1 teaspoon salt
½ tablespoon curry powder
Pinch of cinnamon powder
Pinch of ground cumin
Pinch of cayenne pepper
1 egg white
Preheat oven to 200C/400F/Gas6 fairly hot oven. Line a baking tray with baking paper.
Whisk up the egg white till frothy. In a separate bowl mix together all your dry ingredients.
Pour the nuts into the egg white and make sure all coated.
Spread them in a single layer on the oven tray and scatter over your spice mix.
Bake for approximately 5 minutes until the nuts are golden and smelling amazing.
 Let them cool and store in airtight container. Will keep up to 3 weeks.
Price £2.50 for bag of mixed nuts plus approx 20p for all spices etc.
Time 5 mins prep and 5 cooking.
   Spiced nuts about £4.50-£6 depending on shop.