Add music you love and enjoy it with
That's Christmas (Various Artists), EMI

Prince

Rock And Roll Love Affair

(CD Single), NPG Records

The Best Of Drive Time (Various Artists), Polygram TV, 7

25 Years Of No.1 Hits - Vol.1 (Vario, Connoisseur Collection

That's Christmas (Various Artists), EMI

The Golden Age Of Song, Rhino

70's Number Ones Vol 3, Old Gold

25 Years Of Rock 'N' Roll: 1977 (Various Artists), Connoisseur Collection, 2

Long Wave, Frontiers Records, 4

If Every Day Was Like Christmas, RCA

Hits Of 1971 & 1972 (Various Artists), Polydor

Rod Stewart & Cee Lo Green

Merry Christmas Baby

Merry Christmas Baby, Verve

Marvin Gaye

I Heard It Through The Grapevine

Songs Of The Century (Disc 2), Global Records & Tapes

The Rolling Stones - Forty Licks, Abkco

The Beatles

And Your Bird Can Sing

The Beatles - Revolver, Parlophone, 9

Sultans Of Swing - Best Of Dire Straits, Vertigo

Ann Peebles

I Can't Stand The Rain

Mad About The Boy: Ladies Sing The Bl, Crimson
Pause for Thought

From Canon Ann Easter, Chief Executive of a Charity and Chaplain to the Queen.

I think that every family has its one bone of contention though, don't you? (?ask Chris?) and ours is when to put up the tree and the decorations. If Christopher had his way, we'd leave it til Christmas Eve – and still wouldn't do it, 'cause we're too busy in church then. But, usually, I get my way and we put them up for my daughter's birthday on the 18th – there's got to be some compensation for having a birthday so near Christmas. And, when she comes round, Katy will say, 'Come on, Mum, tell me the story of the day I was born' because that's what we always do in our family and then I have to tell how the midwife was so surprised because Katy was early, and how thrilled her grandparents were when they came rushing over to see her - she was the first grandchild on both sides - and how they debated about who she looked like and how utterly beautiful she was, whoever she looked like. I have to do that on every family birthday – and now my three tell their own children their birth day stories too, it's part of our tradition.

And, this Christmas, in churches and at home, at carol services and on cards, books, films and television, that old story of the birth day of Jesus will be told again and again. The exhausted young couple, Mary and Joseph, and their long journey with no place to stay when they got there; the kindly inn-keeper who remembered a stable out the back, the gobsmacked shepherds, the wise Kings; and the song of the angels when Heaven and earth met on that first Christmas night.

It's their story and I believe it's our story, and an important part of our heritage, and I defy you not to get misty eye'd as you hear it all over again.
BBC Playlister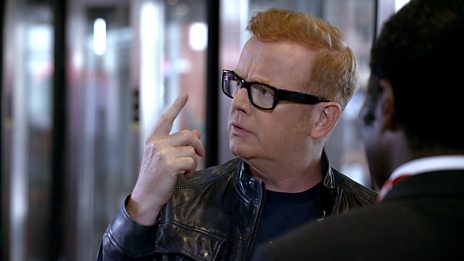 Chris has a song stuck in his head - but what is it? That's why he needs BBC Playlister!
500 WORDS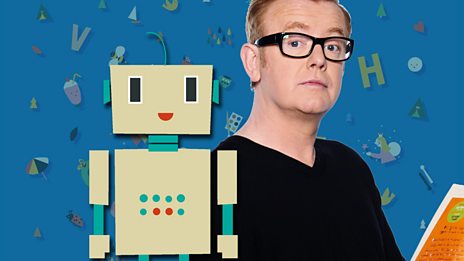 Featuring celebrity videos and top writing tips!
Podcast
Catch up with the latest Breakfast fun with Chris Evans. Hear the best stories and the biggest…