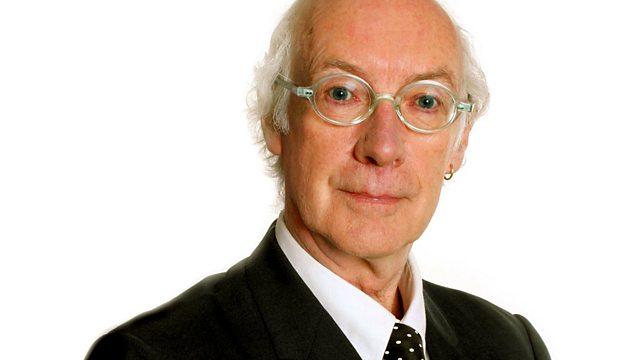 09/12/2012
Roger McGough presents some tree poems, old and new, as the country contemplates losing its ashes. Part of a short season of tree programmes on BBC Radio 4. Poets Simon Armitage, Kathleen Jamie, Alice Oswald and Robin Robertson read some of their own poems, including new work, and some much loved and requested favourite tree poems including work by DH Lawrence, Philip Larkin, Thomas Hardy, WB Yeats and Gerard Manley Hopkins. Producer: Tim Dee.
Last on
This Week's Poems
This is the first thing
By Philip Larkin
Taken from Philip Larkin – Collected Poems
Published by The Marvell Press and Faber
Ash
By Simon Armitage
Unpublished
Song of the Wandering Aengus
By WB Yeats
Performed by Christy Moore
Taken from the CD 'Ride On'
Label: Atlantic
Wind and Tree
By Paul Muldoon
From: Paul Muldoon - New Selected Poems 1968-1994
Publisher:  Faber
Binsey Poplars
By Gerard Manley Hopkins
From Gerard Manley Hopkins: Poems and Prose
Publisher:  Penguin
Fall (after Rilke)
By Robin Robertson
From: Slow Air
Publisher:  Picador
Throwing a Tree
By Thomas Hardy
From Thomas Hardy - Selected Poems
Publisher:  Longman
Alders
By Kathleen Jamie
From The Tree House
Publisher:  Picador
Wood Not Yet Out
By Alice Oswald
From Woods etc.
Publisher: Faber and Faber
Five Ways to Help You Pass Safely Through a Dark Wood Late at Night
By Roger McGough
From Roger McGough – Collected Poems
Publisher: Penguin
Finding the Keys
By Robin Robertson
Unpublished
Ceremonies for Candlemasse Eve
By Robert Herrick
From The Works of Robert Herrick 
Publisher:  Kessinger Publishing
Hallaig
By Sorley Maclean
Translated by Seamus Heaney
Taken from The Guardian website:
http://www.guardian.co.uk/books/2002/nov/30/featuresreviews.guardianreview35
Published by Urras Shomhairle (The Sorley Maclean Trust)
There are Roughly Zones
By Robert Frost
From The Poetry of Robert Frost: The Collected Poems Complete & Unabridged
Publisher:  Henry Holt
Bare Almond Trees
By D H Lawrence 
From The Complete Poems [D H Lawrence]
Publisher:  Penguin
The Holly and the Ivy
Anon
Performed by Steeleye Span
Taken from the CD 'A Parcel of Steeleye Span – Their First Five Chrysalis Albums 1972 – 1975'
Label: EMI