Add music you love and enjoy it with
Wham!

Last Christmas

That's Christmas (Various Artists), EMI

Ramones

Baby I Love You

The Ramones - End Of The Century, Sire

Tina Turner - Simply The Best, Capitol

McCartney II (Special Edition), Hear Music, 7

Bruno Mars

Locked Out Of Heaven

(CD Single), Atlantic, 1

Are You Experienced?, Polydor, 13

The Boots Randolph Combo

The Boots Randolph Combo - Yakety Sax (Theme From 'The Benny Hill Show')

Instrumental Memories Are Made Of Thi, Virgin

The Best One Hit Wonders In The World, Virgin

Christmas Songs By Sinatra, Columbia, 2

(CD Single), Play It Again Sam UK, 1

Brothers In Arms 20th Anniv Edition, Vertigo

Christmas In The Heart, Columbia, 1

Brenda Lee

Rockin' Around The Christmas Tree

Brenda Lee - The EP Collection, See For Miles

The Best 90's Album In The World...Ev, Virgin

Now 39 (Various Artists), Now

Jethro Tull

Ring Out Solstice Bells

The Best Christmas Album In The World, Virgin

Country Moods (Various Artists), Polygram Tv

Elton John's Christmas Party (Various Artists), Universal Music

Darlene Love

Christmas (Baby Please Come Home)

A Christmas Gift For You (Phil Spect, Phil Spector Int
Pause for Thought

From Baroness Julia Neuberger, Senior Rabbi at the West London Synagogue.

One of the privileges of being a pastoral rabbi- or imam or vicar or priest- is being allowed to get very close to people. Sometimes it's in extreme circumstances- illness, or bereavement, or whatever. But occasionally it's more random. Last Friday, I was chatting with a member of my synagogue about our Friday evening services, which he doesn't much like. But as I heard more of the real person emerge, we felt- and we both felt it- suddenly very close, able to talk about things we probably would never discuss with another human being except possibly our respective spouses. It wasn't like sexual closeness at all- it's much more like an intense friendship, where you can almost see the spark that makes someone exceptional shine out of them. Then on Sunday morning- at a pretty standard meeting about finance- I caught someone's eye, and we just laughed out loud. We'd both seen the funny side of something very serious at exactly the same moment; again, there was the spark of the closeness of kindred spirits. Twice in a week- that's extraordinary. Yet it's the festival of Chanukkah at the moment, celebrating a probably mythical miracle of one day's oil supply for the eternal light in the Temple lasting eight days. We light one candle on the first night, two on the second, and so on. Tonight is night six, and as I gaze at the Chanukkah candles, which express hope in the face of adversity, along with our need for light in dark times, I see in those flames something of that spark in human beings, the human spirit, the something special that enables most people to tough it out over adversity. I see the flame that gives hope. And I recognise the real privilege of being able to light my Chanukkah candles every day, in freedom, rejoicing in human closeness, and knowing that that closeness allows us to work together for better times for everyone.
BBC Playlister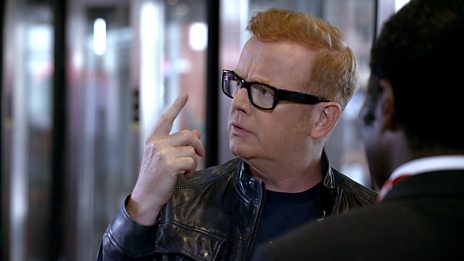 Chris has a song stuck in his head - but what is it? That's why he needs BBC Playlister!
500 WORDS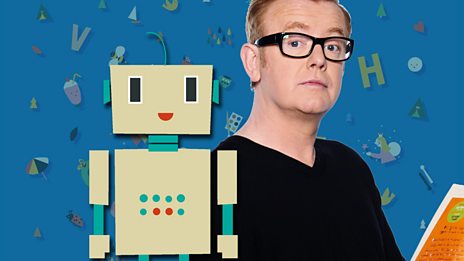 Featuring celebrity videos and top writing tips!
Podcast
Catch up with the latest Breakfast fun with Chris Evans. Hear the best stories and the biggest…