Build Africa
Beatrice Achieng presents the Radio 4 Appeal for Build Africa
Reg Charity:298316
To Give:
- Freephone 0800 404 8144
- Freepost BBC Radio 4 Appeal, mark the back of the envelope Build Africa.
Last on
Build Africa
Build Africa works with communities in rural areas of Kenya and Uganda to give people opportunities to escape poverty through education and improving livelihoods. In some areas of Uganda, 4 out of 5 girls drop out of school before completing their primary education because of poverty, discrimination and cultural beliefs regarding early marriage. We've harnessed the power of community radio to challenge some of the ideas that hold girls back. The weekly, participatory, show features a phone-in and thought provoking conversation listened to by around 170,000 people. It has changed attitudes and lives – like Sylvia's, who we feature in this appeal. Help us to keep it running, reach more people and ensure that no girl is denied an education.
Beatrice at Kachumbala Township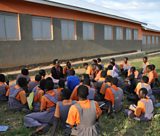 Beatrice knows what it's like to be a bright young girl who has to drop out of school. After overcoming poverty and reaching university,Beatrice now supports 17 nieces and nephews. She works tirelessly to promote girls' education and show girls in rural communities that, like her, they can go on to achieve great things. (Beatrice talks to teenagers at Kachumbala Township)
Sylvia and family listen to the radio programme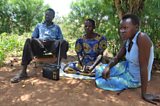 Sylvia was 9 years old when she was taken out of school to care for her HIV positive mother. Now she's back at school and doing well, thanks to the radio show that encouraged her parents to think again about the value of education.
Join our Facebook Community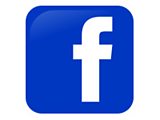 The place where you can find out more about the charities you support and ask them how they are spending your donations.