Add music you love and enjoy it with
The Best Michael Jackson & Jackson Fi, Polygram Tv, 8

Queen

I Want To Break Free

Queen - Greatest Hits II, Parlophone

A Christmas Gift For You (Phil Spect, Phil Spector Int

The Jam

A Town Called Malice

Jam Story, Universal

Beautiful South - Carry On Up The Cha, Go! Discs

U2

Christmas (Baby Please Come Home)

A Very Special Christmas (Various), A&M

(CD Single), Play It Again Sam UK, 1

The Police

Every Little Thing She Does Is Magic

Ones On 1 (Radio 1 21st Birthday Albu, BBC

If Every Day Was Like Christmas, RCA

Christmas: Deluxe Special Edition, Reprise

Cool Couples (Various Artists), Sanctuary

Wizzard

I Wish It Could Be Christmas Everyday

That's Christmas (Various Artists), EMI

It's Only Rock 'n' Roll... (Various), Fragile, 3

Take A Break (Various Artists), Columbia

The Ivor Novello Winners, EMI

Chuck Berry - The Chess Years (Cd 2), Chess

Tracy Thorn

Joy

(CD Single), Strange Feeling Records

The Very Best Of Fleetwood Mac, Warner Strategic Marketi, 2

Friends & Lovers (Various Artists), K-Tel
Pause for Thought

From Sarah Joseph, Editor of a Muslim lifestyle magazine.

It's my 20th wedding anniversary tomorrow.

I can't tell you exactly why it has worked all these years, but it has.
I suppose we chose each other because of shared values as opposed to other considerations.

The values we care about can be summed up in a short chapter of the Qur'an called "Asr". In it God swears by time that human beings are lost except those who believe, who do good deeds, who tell the truth and who are patient.

Having something higher to believe in, believing that we'll be called to account one day gives us both a sense of awe, and something beyond us as a couple.
Doing good in this world makes sense to us. The purpose of life is a life of purpose.
Truth is fundamental, because without it there can't be trust.
Patience is vital - and it is often sorely tested.

He makes me laugh, which helps. And he enjoys making me laugh.

My mantra throughout the marriage has always been "one good thing" - so every day I focus on one thing I really like about him, or one thing which he has done for me which was nice that day. And he does a lot of kind things: he cooks me amazing meals, he picks me up at unearthly hours, he always gives me the better half of the mango. In truth-he cares. And caring is important in relationships. More than that though—he helps me strive to be better, to be more than I am. He is both the rock which anchors me, and the wind beneath my wings to help me fly.

There's an awful lot that goes into a marriage. We work really hard at making it work. Ultimately, I think we are both to committed to the Qur'anic description of a married couple.
The Qur'an describes men and women as "protecting friends" of one another. You look out for each other, and the relationship should never be a competition.
It also puts forward a powerful metaphor - men and women are "garments" for each other. And a garment is special - it covers, it protects, it beatifies, and it is skin close - never letting anything come between.
BBC Playlister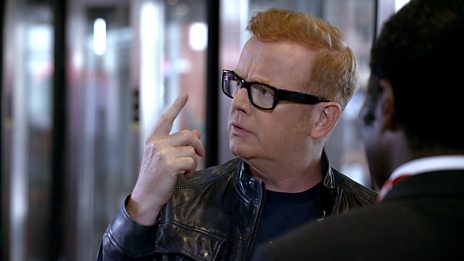 Chris has a song stuck in his head - but what is it? That's why he needs BBC Playlister!
500 WORDS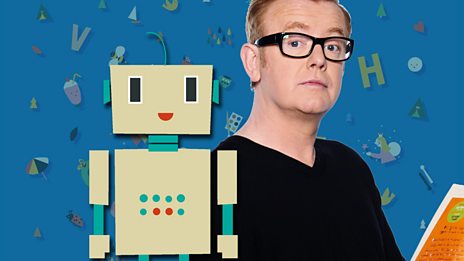 Featuring celebrity videos and top writing tips!
Podcast
Catch up with the latest Breakfast fun with Chris Evans. Hear the best stories and the biggest…