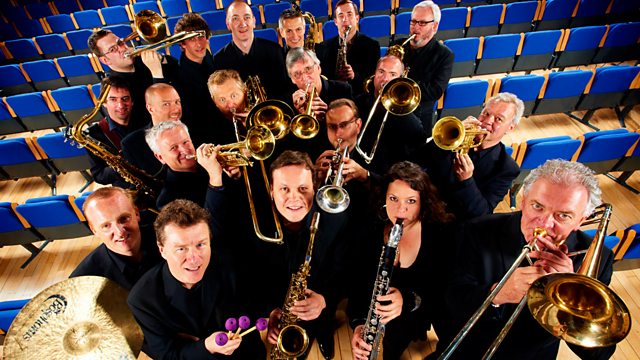 The Atomic Mr. Basie - Side 2
Clare Teal presents the BBC Big Band in concert with the music of Count Basie and a special performance of the music from Side 2 of Bill Basie's legendary 1957 album, The Atomic Mr Basie.
Recorded at the Town Hall Birmingham, the BBC Big Band and conductor Grant Windsor perform Neal Hefti's scores written for this jazz classic. Including Whirlybird, Midnite Blue, Splanky and Li'l Darlin'.
The programmme also features former Count Basie vocalist Jamie Davis performing with the BBC Big Band.
Last on