Add music you love and enjoy it with
Slade

Merry Xmas Everybody

(CD Single), EMI

Fantastic 70's (Various Artists), Sony Tv/Columbia

fun.

Some Nights

Some Nights, Atlantic

The Beatles

Christmas Time (Is Here Again)

(CD Single), Apple

The Beatles - 1, Apple, 14

The Golden Age Of Song, Rhino

Turn! Turn! Turn!, Columbia

Lou Reed

Walk On The Wild Side

Lou Reed - NYC Man, BMG

(CD Single), 157 Records, 1

The Best Christmas Album In The World, Virgin

Rod Stewart & Cee Lo Green

Merry Christmas Baby

Merry Christmas Baby, Verve

Mud

Lonely This Christmas

That's Christmas (Various Artists), EMI

Fifty Number Ones Of The 60's (Variou, Global Television

Prince

Rock And Roll Love Affair

(CD Single), NPG Records

Light Years - The Very Best Of ELO, Epic

The Best Christmas Album In The World, Virgin

A Place On Earth - Greatest Hits, Virgin

Long Wave, Frontiers Records, 4
Pause for Thought

From John Sentamu, Archbhishop of York

When I was here in November, I told you about the letters I get from children from the School of the Resurrection, a primary school in Manchester. I have just heard again from Stella who was very excited to hear her school mentioned on the Chris Evans show!

She sent me a card and said, "I was jumping for joy and excitement. I had never heard my name mentioned in such a special way. It made me feel glad to be me".

Like Stella, we can all know that kind of excitement of being special, because Jesus calls each one of us by name. We are written in his book of life – which is even better than being on the radio – wonderful though that is!

Stella's school, like so many others at this time, is preparing to enjoy Christmas through singing carols and telling the story of Jesus' birth. We are all looking forward to that time of celebration as we journey through the weeks of Advent. And as we do so, we need to make sure that Christ is at the centre of all we do.

When St Paul wrote a letter to a church he knew in Philippi, he encouraged them to make sure that they focussed their attention carefully on what is real as opposed to the phony; right as opposed to what is convenient; loving as opposed to hating; what is excellent as opposed to what is inferior. Think positively as opposed to negatively. To rejoice in God and give thanks all the time.

And Advent and Christmas is a wonderful season to be practising this!
BBC Playlister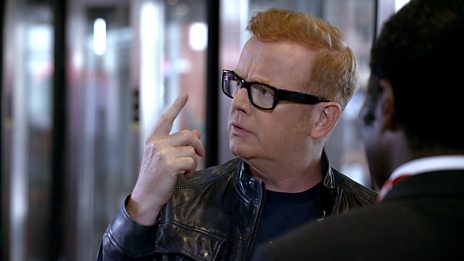 Chris has a song stuck in his head - but what is it? That's why he needs BBC Playlister!
500 WORDS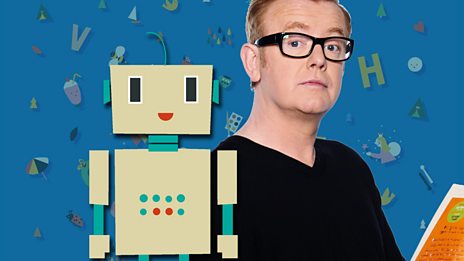 Featuring celebrity videos and top writing tips!
Podcast
Catch up with the latest Breakfast fun with Chris Evans. Hear the best stories and the biggest…