Richard Coles and Sian Williams with Pam Ayres and the Inheritance Tracks of Neil Sedaka
Sian Williams and Richard Coles meet Pam Ayres, talk to artist Annie Morgan who can't stop painting, etching and sculpting- a compulsion that began after she tried to take her own life by jumping under a train, hear from former Flt Lt Alan Pollock who remembers his time in the RAF- he abruptly left in 1968 having decided to fly his Hunter fighter bomber under Tower Bridge on the river Thames, follow up on last week's discussion about squatting with former squatter Rosie Ellis, find out why on earth J.P. Devlin went to Hackney with Les McKeown of The Bay City Rollers, swoon to Neil Sedaka's Inheritance Tracks and thrill to Benedict Allen musing on the pleasures of 'dangerous' travel.
Producer: Chris Wilson.
Last on
STUDIO GUEST :: PAM AYRES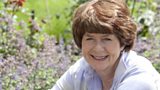 Pam joins Sian and Richard to talk about her childhood, early jobs in the Civil Service and WRAF and what led to her to comedy and the stage. Pam's memoir The Necessary Aptitude is published by Ebury Press.
I WAS THERE :: FLY THROUGH TOWER BRIDGE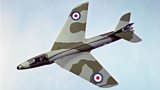 Former Flight Lt Alan Pollock flew his jet fighter under Tower Bridge in protest at the lack of a 'fly past' to celebrate 50 years of the RAF in 1968.
DEPRESSION LED ME TO AN OBSESSION WITH PAINTING :: ANNIE MORGAN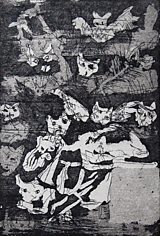 After two failed suicide attempts Annie Morgan left hospital and just knew she needed to paint – and once she started she couldn't stop.  Annie talks to Sian about her depression and what it feels like to show and sell her work. 
Annie's art can be seen at the Pallant House Gallery in Chichester as part of the Outside:In exhibition until 3 February 2013.
If you or anyone you know is affected by suicide or depression, you can get help through the following charities:
TRAVEL :: ON DANGER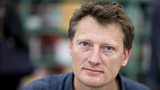 I WAS A SQUATTER :: ROSIE ELLIS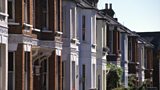 Rosie tells Richard and Sian about her life as a squatter.
INHERITANCE TRACKS :: NEIL SEDAKA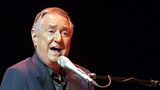 Neil chooses The World is waiting for the sunrise performed by Paul and Mary Ford and Manhattan Intermezzo by
Neil Sedaka
.
Richard, Pam Ayres and Sian in the studio