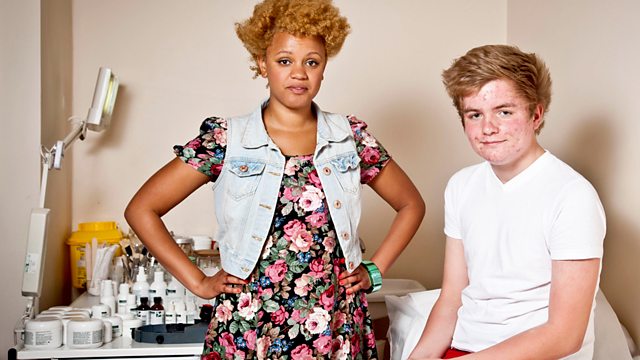 How to Have a Clear Skin
Eighty-five per cent of young people get spots, but for some, bad skin can take over their lives. Radio 1 DJ Gemma Cairney goes on a journey to uncover the facts on acne and find out how it affects thousands of young people in the UK.
Along the way Gemma meets acne sufferers Ravi and Will, and the doctors and dermatologists who are helping young people battle this misunderstood yet very common condition. She also discovers essential tips and tricks for anyone worried about their skin.
Will, 15, is in the midst of severe acne. He was bullied in the past because of it and sometimes is too embarrassed to look people in the eye. In a final attempt to find a solution, his mum is paying for private treatment.
Twenty-year-old Ravi writes a popular beauty blog but until recently she was too self-conscious to leave the house because of her acne. After visiting her GP and trying some acne cream from the pharmacist she has found a solution. Now she feels she can focus on university and her dream career of journalism without having to worry about her skin.
Credits
| Role | Contributor |
| --- | --- |
| Presenter | Gemma Cairney |
Featured in...
KS4. Stimulating short films exploring PSHE topics specially made for 14-16 year olds.