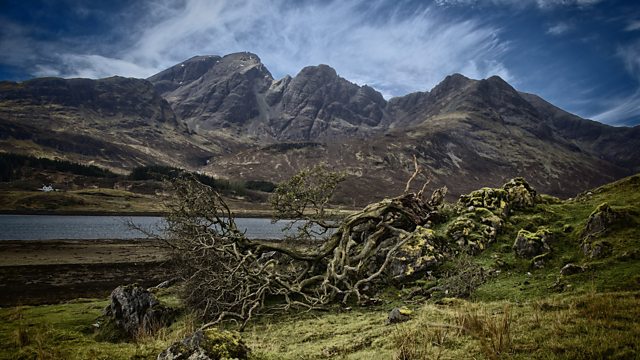 08/12/2012
The Scottish beef herd has decreased by 50,000 in the past ten years, according to NFUS Scotland. We hear about plans to secure a future for the Scottish beef industry.
Goat may be a staple of the African diet, but could it catch on here? Mark meets two young farmers who are investing their future in goats.
The crofters of the future. How school children are being taught how to live off the land.
Women hold the record for catching the biggest salmon in the UK. Could this have anything to do with pheromones? We hear how one angler hedges his bets by wrapping his flies in his wife's knickers.
England has one, but despite our mountain heritage, ours is in boxes in a garage in the Highlands. The argument for a dedicated Museum of Mountain Culture.
What landscape means to different people.
Tips for cycling on rural roads.
And reports from Creag Meagaidh and Loch Fleet National Nature Reserves.
Last on