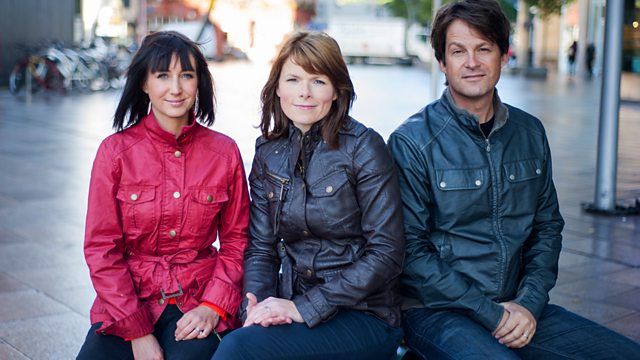 As a painter and decorator Chris Wilson from Haverfordwest relies on his phone to run his business. But he certainly doesn't use it enough to run up a bill of almost seven thousand pounds. Rachel Treadaway-Williams tries to unravel the mystery of Chris's very large phone bill. Alan Quincey and his wife Rhona are in their eighties. They've lived in their bungalow just outside Llandrindod Wells for eleven years. Two years ago a wall at the edge of their property collapsed, and since then the couple have been battling to find out who owns it. Now Powys Council say they'll have to fork out thirty thousand pounds to repair the wall they say isn't theirs. Mary and Meurin Williams are both former British weightlifting champions. But they can't take the strain of their leaky conservatory, installed two years ago. And Lucy tracks down a missing Christmas present - a very special bed that's been on order since August.
Last on
Phone bill shock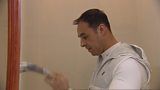 Two X-Ray viewers have been billed thousands of pounds by mobile giant Orange for using the internet on their phones.

Painter and decorator Chris Wilson from Milford Haven was charged nearly £7,000 and music teacher Clare Harrison, from Haverfordwest was charged more than £5,000.

Both deny knowingly downloading data – even though the phone company insist they did.
In Clare's case they said she may have had the wrong settings on her phone but still made her pay almost £500 of the bill.

In Chris's case they say he had run up the bill through heavy internet use – possibly by watching films on his phone. They say they wrote off a bill of several hundred pounds earlier this year – and have offered a £2,500 reduction on his current bill.

This kind of "bill-shock" is a growing problem according to telecoms regulator Ofcom. They say that, as more people get internet-friendly smartphones, more people will be getting surprisingly high bills.

To help avoid getting high bills on your smartphone bill:
• See if your  provider will allow you to put a monthly cap on your tariff;
• Make sure you know what's included in your monthly allowance. Know what your monthly download limit is;
• Keep an eye on how much data you're using. You can often check your usage in your phone's settings;
• Understand what it means to download. Watching five minutes of low resolution video uses around 12 megabytes of data. One hour of web browsing would use around 20 megabytes;
• A lot of contracts for smart phones now come with "unlimited" data downloads. But watch out as unlimited doesn't necessarily mean that – it will come with a fair use policy. That will effectively be a limit on your data use;
• If you're phone is stolen you could be liable to pay any bill racked up by the thief. Call your phone provider the minute you realise it's been stolen to get the phone blocked.

For more on this story see: http://www.bbc.co.uk/news/uk-wales-south-west-wales-20567165

£30,000 wall repair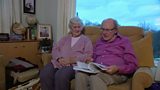 For 11 years, Alan Quincey and his wife Rhona, lived a quiet life in the village of Howey near Llandrindod Wells. But when a wall collapsed close to their home almost two years ago, it brought a lot of problems tumbling down upon them.

Since then the Quinceys have been embroiled in a battle with Powys County Council over who is responsible for rebuilding the wall.

There seem to be three potential owners – Alan, who says the wall is not on his land; Wales and West Housing Association, who own the housing estate behind Alan's house, who say it's not theirs; and Powys council, who own the road next to the wall, but say they don't own it either.

But despite the uncertainty over who owns the wall, the council are pretty sure how much it will cost to rebuild it - £30,000. Initially the council offered to split the rebuilding costs between themselves, the housing association and the Quinceys, but then they withdrew that offer saying Alan should foot the bill as his land is held back by the retaining wall.
Alan disagrees saying that the wall that has collapsed is a decorative measure and does not benefit his land.

Alan said: "It's an enormous amount of money and it's more than we have and of course there's no way we can raise a loan and anticipate paying it back over a period of time. So it really is a non-start from our point of view."

X-Ray asked chartered surveyor Tim Davies to take a look at the wall. Tim said the outer wall is a decorative part of the wall, not a retaining structure itself and a lot of work could be done for £30,000.

Tim said: "There are definitely ways of doing this wall a lot cheaper. I'd have thought maybe around five or six thousand pounds if they used a much simpler form of construction like gabian baskets or a crib lock system."

X-Ray put Tim's findings to Powys council, but they maintain it is a retaining wall. The council say they've tried to deal with the couple fairly and don't want to cause them undue stress and anxiety, but maintain that Alan and Rhona are liable for the cost of rebuilding.

Alan said: "We feel bullied, threatened. Instead of coming to us and talking in a sensible, relaxed and civilised way, I feel that it has been a very aggressive and heavy handed."
Leaking conservatory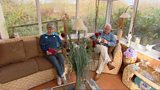 For  Meurin Williams and his partner Mary Hancock their new conservatory was going to be the focus of their home - warm, dry, somewhere they could sit in comfort. Instead, the couple from Capel Hendre near Ammanford spent £10,000 and ended up with something that's leaked since it was built two years ago by a local firm, Unique Windows.
Meurin said : "He's just across the road from where we live, and I assumed that if and when  a problem arose he would be down here immediately to sort it out."
The conservatory lets in water in three places, and one leak at the top has to be emptied regularly.  Meurin describes it as "ten grand down the drain, literally, with all the water we're having."
Both Meurin and Mary are former British champion weightlifters. Mary represented Wales at the Commonwealth Games just a decade ago.  Now they want to put their feet up and take things easy. Particularly after a busy summer where Mary was a referee during the weightlifting at the London Olympics.
They've complained repeatedly to Unique Windows, and the company has been out several times over the past two years to try to fix the problems. At one stage they tried what seemed an unusual method to trace the leak.
Meurin said: "The crown of the conservatory - they bubblewrapped it, and taped it up with brown tape. It looked a hell of a sight. But they said then that that would isolate the leak."
Unique Windows is run by Steve Fleetham. He's also a director of another West Wales firm, Hendre Homes, and he and his wife Jackie own several race horses.  But, according to Mary and Meurin, the company haven't been racing to put right the problems in the conservatory.  And when Mary visited their offices in Capel Hendre, Mr Fleetham didn't exactly offer a warm welcome.
Mary said: "He just started shouting above me, and he told me that he didn't have to speak to me because I didn't own the house, and if I didn't get out of his office now he was going to throw me out."
In September,  it was Meurin's turn to  pay the company a visit. Again he asked Mr Fleetham to sort out the leaks, and says he was assured they would be out to do the job on the next dry day. The couple have kept count since then. Despite the wet autumn, they say they've had 18 dry days when the repairs could have been done.
Meurin said: "He just palms us off with different dates, different excuses."
X-Ray contacted Unique Windows and Steve Fleetham. He told us he accepts the couple haven't had the service they deserved in the past, but that they have tried to fix a date to do the work several times. They've now arranged a time to visit them to put the leaks right.
On the Case - mykidsbed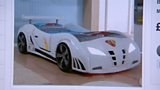 When Stacy Davies from Neath saw a top of the range racing car bed for sale online, she thought she'd found the perfect Christmas present for her 18 month old son Jacob.
"He loves cars," Stacy told us. "He'd play with them all the time, so the bed was quite special. It looked like a proper racing car, every little boys dream. I knew it was the ideal present and he would love it."
She ordered the bed from mykidsbed.co.uk back in August and was told the bed should be delivered in 4-8 weeks, well in time for Christmas. She paid £430 for the bed and mattress and the full amount was taken from her bank account. All she had to do now was wait for the bed to arrive.
"After about 9 weeks I started to get a bit worried, so I tried to contact them and that's when the problems started," Stacy said.
Stacy tried emailing, faxing and calling mykidsbed, which is based in Northern Ireland, but couldn't get hold of them at all.
Then one day, whilst checking the website she saw a customer notice saying that due to high demand and a backlog of existing orders the company weren't accepting any new orders until January 2013, but existing orders would be fulfilled in due course. There was also a helpline number for worried customers, like Stacy, to call. 
Stacy called the helpline but it was a number for an unconnected shop in the same building as mykidsbed. They told Stacy they were taking lots of calls from disgruntled customers and offered to pass on her details.
Sadly Stacy heard nothing back. Worried that her young son was not going to get his Christmas present this year, she called X-Ray.
We managed to track down mykidsbed.co.uk and they told us that the director responsible for the management and day to day running of the company is no longer working there, but they are continuing to deal with the backlog and ensure that all customers receive their orders.
Jacob's bed has now been dispatched and has arrived safely in time for the big day. Stacy is overjoyed.
"Thank you very much" Stacy said" you really have made our Christmas special this year now. Jacob really is going to have the perfect Christmas."
Another case solved!

Charity mail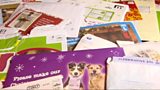 In Wales we give millions to charity every year, but this figure is falling as the recession bites.
Charities are working hard to get us back, but there's a chance their eagerness could drive us away after one X-Ray viewer wrote in to say she'd received 25 begging letters from different charities in the run up to Christmas.
The Fundraising Standards Board says charities have to ask otherwise donations drop, but last year it received just under 15,000 complaints about direct mail.
If you feel you're receiving too much mail from charities this Christmas you can contact the FSB by telephoning 0845 026 8931 or write to them at the Fundraising Standards Board, PO Box 564, Swansea, SA8 9AG. Or there is more information on their website (http://www.frsb.org.uk/)
The FSB also advices registering with the Mail Preference Service which can stop unsolicited mail being pushed through your front door. The service is free and you can register online (http://www.mpsonline.org.uk/mpsr/faq/) or by telephoning 0845 703 4599 or writing to Freepost 29 LON20771, London, W1E 0ZT.

Credits
| Role | Contributor |
| --- | --- |
| Presenter | Lucy Owen |
| Presenter | Rhodri Owen |
| Reporter | Rachel Treadaway-Williams |
| Series Producer | Susie Phillips |