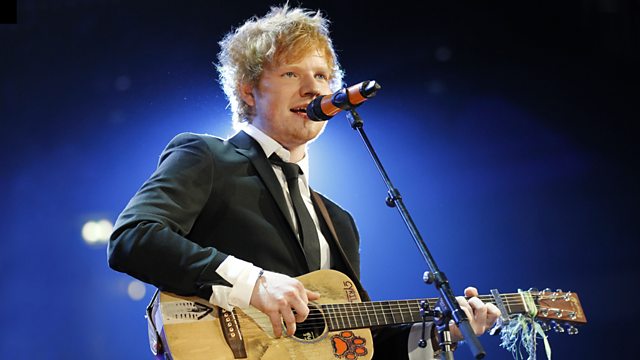 The Story of Ed Sheeran
Radio 1 breaks down the story so far for Ed Sheeran, with the help of the friends and family that know him best. From rapping Eminem verses in full aged just 10 and nicking Nizlopi's rider, to getting nervous backstage at the Brits and recording with US superstar Taylor Swift.
It's a chance to dig a little deeper into his success over the last two years and all of the experiences that got him there. Including his first busking experiences in Ireland, touring with Example, the recording of his album with producer Jake Gosling and playing the Olympics Closing Ceremony.
Hear Ed react to interviews with the likes of Example, SBTV's Jamal Edwards, Taylor Swift, his producer Jake Gosling, cousin Murray Cummings, JME, Mikill Pane and his manager Stuart Camp.