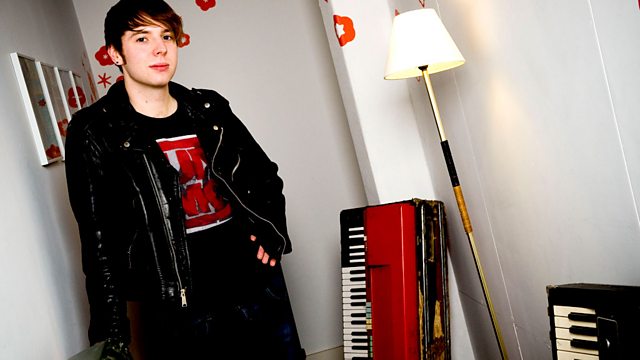 Phil Taggart sits in for Huw Stephens and chats to Yannis from Foals
So the big news today is that Yannis from Foals is the nicest man ever and came on the phone to chat to Phil. He was so nice that Phil decided to designed him a t-shirt. The challenge was to design it in 5 minutes. The results were middleing. Yannis also told us about what he gets up to on a Sunday afternoon…buying flowers and feeding squirrels apparently. Swoon, girls.
Phil played brand new music from Heritage Centre and A Plastic Rose. We reviled the magic of 1 Xtra Live with some Rudimental.
We also heard some of your #InDepthReviews of last night …some of you ended up with toilet roll in their bag. It's all very weird, all very wonderful and you are going to love it!