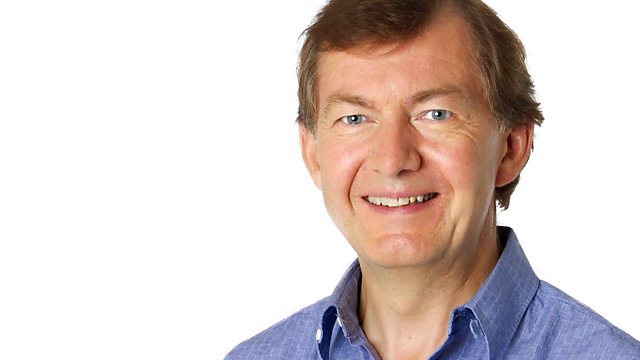 06/12/2012
The legendary Herbie Hancock joins Up All Night as we remember the pioneering jazz composer and pianist Dave Brubeck, who's died the day before his 92nd birthday. Mr Hancock tells Rhod if it wasn't for Mr Brubeck, he wouldn't be the person he is.. his influence encouraging him into a career in jazz at the age of 15. Describing him as a 'kind caring person..always smiling a big smile', he also reveals how he spoke to Dave Brubeck just a week and a half ago and how delighted his friend was to hear from him.
The latest on the desperate search for missing crewmen after their cargo ship sinks off the Dutch coast. John Konrad from the Maritime news website GCaptain.com tells us because of the type of vessel, and when it was built, there are no bulkheads, which is why is capsized so quickly. He also predicts it could take a year for salvage and recovery work -- and for the shipping industry to find out just what happened to cause such a tragedy.
And Rudolph was almost for the chop this Christmas...at least in Ohio. The tiny village of Rudolph is overwhelmed each year by some 80-thousand letters wanting the festive postmark made famous by the red nosed reindeer...but cuts at the US post office means just one woman was struggling to hand-stamp all the post - putting the seasonal mark at risk. In a heart warming tale, David Van Allen from the US Postal Service, says some 75 locals have now volunteered to help out, donating several hours of their time, to protect Rudolph, and his postmark, for another year..
Last on