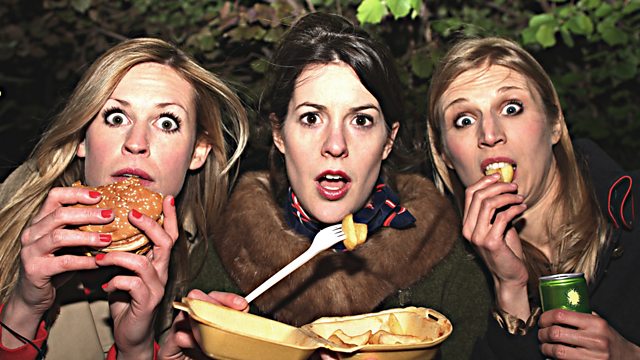 A brand new series of high octane mini-adventures, written by and starring The Boom Jennies - Anna Emerson, Lizzie Bates and Catriona Knox.
When cub reporter Jane arrives in Tintagel to get an interview with Cornwall's oldest whelk fisherman, her long-suffering companions could be forgiven if they were a little reluctant to tag along. Not a bit of it. Spinster-in-waiting Lucy has her eye on Jane's septuagenarian man of the sea, and zoo assistant Amelia has her mind fixed on dolphins. But as they head out into the bay to intercept the aged shellfish gatherer, the speed of Amelia's rowing sets them on a very different course - one of world records, mountainous seas and near misses with oil tankers.
Will Jane get her story? Will Lucy catch the man of her dreams? Will Amelia remember to take the lens cap off her binoculars? All these questions will be answered before their plucky rowing boat spies land once more.
Jane ................ Catriona Knox
Lucy .................Lizzie Bates
Amelia ..............Anna Emerson
Bill ................... Paul Ryan
Written by Anna Emerson, Lizzie Bates and Catriona Knox
Audio production by Matt Katz
Produced by Dave Lamb and Richie Webb
A Top Dog Production for BBC Radio 4.
Last on