Julius Caesar

Bidisha reviews the Donmar's Julius Caesar.

Mike Bartlett

Interview with playwright Mike Bartlett.

John Rutter

Interview with composer John Rutter.
Image above

The Donmar's Julius Caesar, with (l-r) Harriet Walter as Brutus, Jade Anouka as Metellus Cimber, Jenny Jules as Cassius, Carolina Valdes.

Photo Helen Maybanks.
Front Row's Cultural Exchange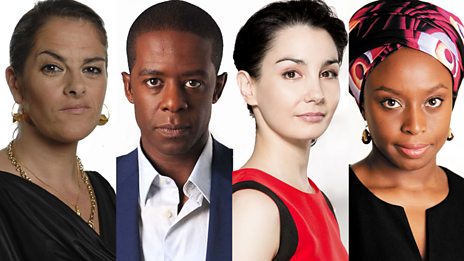 Seventy-five leading creative minds choose a favourite cultural work.