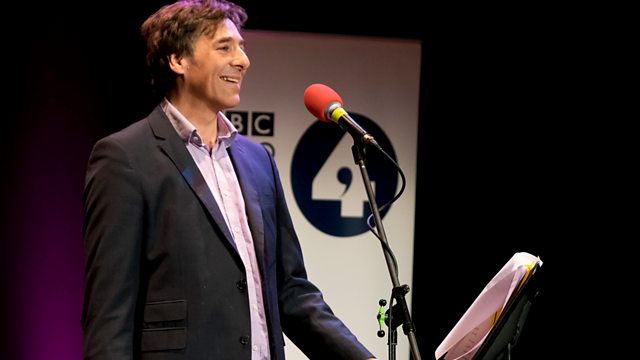 Comedian Mark Steel returns with a new series, looking under the surface of some of the UK's more distinctive towns to shed some light on the people, history, rivalries, slang, traditions, and eccentricities that makes them unique.
Creating a bespoke stand-up set for each town, Mark performs the show in front of a local audience.
As well as examining the less visited areas of Britain, Mark uncovers stories and experiences that resonate with us all as we recognise the quirkiness of the British way of life and the rich tapestry of remarkable events and people who have shaped where we live.
During this 4th series of 'Mark Steel's In Town', Mark will visit Tobermory, Whitehaven, Handsworth, Ottery St Mary, Corby, and Chipping Norton.
This week, Mark visits Tobermory on the Isle of Mull, to discuss kid's TV-rage, underwear odysseys, and supercilious sea eagles.
Additional material by Pete Sinclair.
Produced by Sam Bryant.
Last on