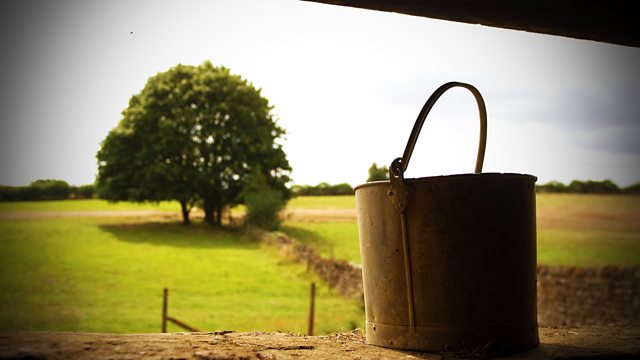 04/12/2012
James and Leonie enjoy a mug of Gluhwein at Lower Loxley's German market. He's grateful that she dragged him out but wonders if they should have invited Lilian. He thinks she's looking quite stressed by work lately.
Elizabeth shows Roy the dairy plans. Roy agrees it's going to look amazing. Roy has more good news. Shires Brewery wants to sponsor Cranford Crystal and the rare breeds if they re-name it the Shires Rare Breeds Unit. Elizabeth's pleased to be making progress. The next step is Thursday's meeting with the bank's commercial relations manager.
Over supper, Leonie gets everyone to move their seats to give James more leg room. Robert and Lynda learn that today's trip to Lower Loxley was Leonie's idea. They realise Robert's concern that James would try to take control of Leonie's life again was unfounded. Lynda's impressed with Leonie's suggestion for the Elizabethan food: baked potatoes, the latest exotic vegetable from the New World.
Back at the Dower House, James finds a bottle of cognac from Matt. James thinks it's strange that Matt's started being so nice to him. Leonie assures him that it's just taken Matt a while to see what a great and wonderful person he is.
Last on