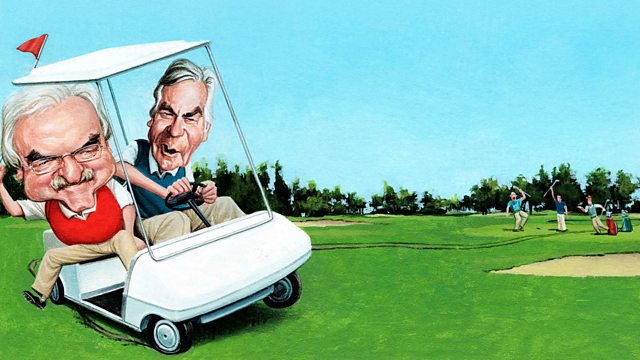 Old friends Des Lynam and Christopher Matthew venture out to different sporting venues - to enjoy, observe, reminisce and trade tales about some of the greatest pleasures in their lives. Today, they float like butterflies between those training at the All Stars Boxing Gym (on West London's Harrow Road) and they sting like bees with their affectionate verbal jabs, trying to outdo each other with their knockout boxing anecdotes.
As a commentator and friend of sporting stars, Des has, as ever, a fund of stories to tell, and insights to reveal. But Christopher gamely tries to match him stride by stride with his own experiences as a lifelong spectator at the highest levels of sport (and, like Des, an occasional participant at the lowest).
Producer: Paul Kobrak.
Last on