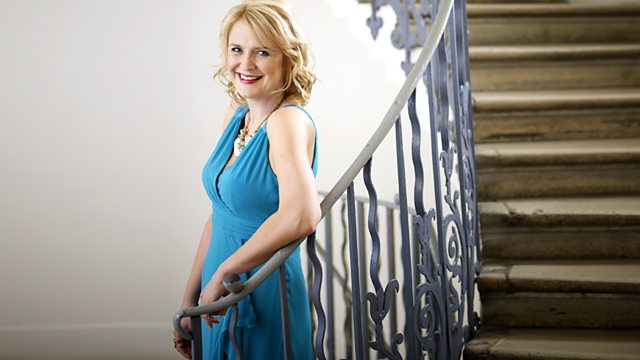 Thursday - Sarah Walker
9am
A selection of music including the Essential CD of the Week: Smörgåsbord - Mats Lidström (cello) and Bengt Forsberg (piano), HYPERION CDA67184
9.30-10.30am
A daily brainteaser, and performances by the Artist of the Week, Artur Pizarro
10.30am
This week marks the 125th anniversary of the publication of A Study in Scarlet, the very first Sherlock Holmes story, and Sarah Walker's guest is novelist and screenwriter, Anthony Horowitz, who was recently commissioned by the Conan Doyle Estate and Orion Books to write a new Sherlock Holmes novel: The House of Silk (2011).
Anthony has written over 35 books for both adults and children, including the bestselling teen spy series Alex Rider, which he adapted into a movie that was released worldwide in 2006. The series is estimated to have sold 13 million copies worldwide. He is also responsible for creating and writing some of the UK's most beloved and successful television series, including Midsomer Murders (for which he produced the first seven episodes), and the award-winning drama series Foyle's War.
His stage thriller, Mindgame, premiered in Broadway in 2011. Anthony is currently working with Steven Spielberg and Peter Jackson, writing the sequel to the Tintin film, and is also working on a screenplay for Warner Brothers.
11am
Sarah's Essential Choice
Schumann: Fantasie in C
Maurizio Pollini, piano
DG 423 1342.
Last on