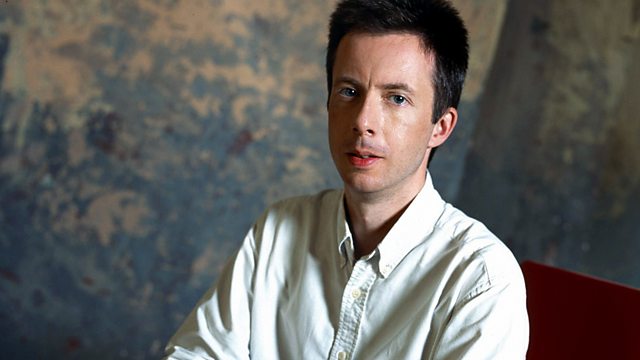 13/12/2012
John Shea presents a complete performance of Smetana's Ma Vlast from the 2011 BBC Proms by the BBC Symphony Orchestra and conductor Jiri Belohlavek.
12:31 AM
Dvorak, Antonin [1841-1904]
Concerto for cello and orchestra (Op.104) in B minor
Jean-Guihen Queyras (cello), BBC Symphony Orchestra, Jiří Bělohlávek (conductor)
1:12 AM
Smetana, Bedrich [1824-1884]
Ma vlast - cycle of symphonic poems
BBC Symphony Orchestra, Jiří Bělohlávek (conductor)
2:27 AM
Glinka, Mikhail Ivanovich [1804-1857]
Mazurka in A minor for piano
Ilkka Paananen (piano)
2:31 AM
Stojowski, Zygmunt [1870-1946]
Cello Sonata in A major (Op.18)
Tomasz Strahl (cello), Edward Wolanin (piano)
2:57 AM
Paderewski, Ignacy Jan [1860-1941]
Menuet celebre in G major (Op.14 No.1) "à l'antique"
Kyung-Sook Lee (piano)
3:02 AM
Handel, Georg Frideric [1685-1759]
Concerto Grosso (Op.6 No.5) in D major
Sofia Soloists Chamber Ensemble, Plamen Djourov (conductor)
3:17 AM
Vaughan Williams, Ralph [1872-1958]
Silence and Music - madrigal for chorus
BBC Singers, Bo Holten (conductor)
3:23 AM
Piazzolla, Astor [1921-1992]
Milonga del Angel, arr. for string quartet
Artemis Quartet
3:31 AM
Mussorgsky, Modest (1839-1881) [1839-1881]
A Night on the bare mountain, ed. Rimsky-Korsakov
Oslo Philharmonic Orchestra, Vladimir Jurowski (conductor)
3:43 AM
Mozart, Wolfgang Amadeus [1756-1791]
4 Songs
Malin Christensson (soprano), Simon Lepper (piano)
3:53 AM
Debussy, Claude [1862-1918], orch. Brewaeys Luc [b.1959]
No.12 Minstrels - from Preludes Book One
Royal Flemish Philharmonic, Daniele Callegari (conductor)
3:56 AM
Ravel, Maurice [1875-1937]
Introduction and allegro for harp, flute, clarinet and string quartet
Tinka Muradori (flute), Josip Nochta (clarinet), Paula Ursic (harp), Zagreb String Quartet
4:07 AM
Scarlatti, Domenico [1685-1757]
Sonata in D major (K.96)
Andreas Staier (harpsichord)
4:13 AM
Ovalle, Jayme [1894-1955]
Azulao
Victoria de los Angeles (soprano), Sinfonia of London, Rafael Frübeck de Burgos (conductor)
4:15 AM
Beethoven, Ludwig van [1770 -1827]
Leonora Overture No.3 (Op.72b)
Slovenian RTV Symphony Orchestra, Anton Nanut (conductor)
4:31 AM
Berlioz, Hector [1803-1869]
Overture to Les francs-juges (Op. 3)
BBC National Orchestra of Wales, Thierry Fischer (conductor)
4:43 AM
Mozart, Wolfgang Amadeus [1756-1791]
Rondo in A minor (K.511)
Jean Muller (piano)
4:53 AM
Urbaitis, Mindaugas [b.1952]
Lacrimosa
Polifonija, Sigitas Vaiciulionis (conductor)
4:59 AM
Martinu, Bohuslav [1890-1959]
Symphony no.1
Prague Radio Symphony Orchestra, Vladimir Válek (conductor)
5:38 AM
Caldara, Antonio [c.1671-1736]
Pietro & Maddalena's duet: 'Vi sento, o Dio' & Chorus 'Di quel sangue'
Anne Monoyios (soprano), Michael Chance (countertenor), Hugo Distler Chor, Le Stagione Frankfurt, Michael Schneider (conductor)
5:51 AM
Haydn, Joseph [1732-1809]
Quartet for strings (Op.55'1) in A major
Meta4 String Quartet
6:09 AM
Kuula, Toivo [1883-1918]
Sinfonia for orchestra (Op.36) "Jupiter"
Finnish Radio Symphony Orchestra, Jorma Panula (conductor)
6:15 AM
Huggett, Andrew (b. 1955)
Suite for accordion and piano - 4 pieces based on East Canadian folksongs
Joseph Petric (accordion), Guy Few (piano).
Last on