Add music you love and enjoy it with
T. Rex

Children Of The Revolution

Tanx + Zinc Alloy, Edsel, 006

Bruno Mars

Locked Out Of Heaven

(CD Single), Atlantic, 1

Our Friends Electric (Various Artists, Telstar

Oasis

She's Electric

What's The Story Morning Glory -Oasis, Creation Records

Wizzard

See My Baby Jive

25 Years Of Rock `n' Roll - 1973, Connoisseur

Wizzard

I Wish It Could Be Christmas Everyday

That's Christmas (Various Artists), EMI

Otis Redding

(Sittin' On) The Dock Of The Bay

Soul (Various Artists), Polygram Tv

Soul (Various Artists), Polygram Tv

The Very Best Of Fleetwood Mac, Warner Strategic Marketi

Sunny Side Up, Atlantic, 1

Hits Of 1971 & 1972 (Various Artists), Polydor

AC/DC

You Shook Me All Night Long

AC/DC - Back In Black, EMI

Queen

Somebody To Love

A Day At The Races, Island, 6

Walk On - Hits From The Last 2 Decade, Columbia

Kylie Minogue

On A Night Like This (The Abbey Road Sessions)

(CD Single), Parlophone, 2

Lenny Kravitz

It Ain't Over 'til It's Over

Awesome 2 - Various Artists, EMI

Love - 38 All Time Love Classics, Polygram Tv

The Bangles

A Hazy Shade Of Winter

Bangles Greatest Hits, CBS

The Games Maker Choir

I Wish For You The World
Pause for Thought

From Baroness Julia Neuberger, Senior Rabbi at the West London Synagogue.

Tonight the choir at my synagogue will be singing Schubert's setting of Psalm 92- in Hebrew. He wrote it in 1827 for a famous Viennese cantor, Salomon Sulzer. What seems remarkable is that such a distinguished Christian musician as Schubert would have even gone to the synagogue to hear the cantor, let alone composing something especially for him. But dig a little deeper and it turns out that lots of people went to hear Sulzer sing. And all over Austria, Hungary and Germany there were cantors who could just as well have been opera singers, and sometimes combined the two, right up until the 1930s. These men were so highly regarded musically that music lovers would relish a chance to hear them. They were awarded Imperial honours, became royal favourites, and taught others to sing, Jews and non-Jews alike. But these days, we visit each other's places of worship all too rarely, and have even fewer encounters with each other's music and traditions, except perhaps Christmas carols and a few Christian hymns that most people know. Yet wouldn't it be wonderful if we knew each other's sounds and rituals, if we opened up to each other more generously and more frequently, and gave people a chance to see and hear what we do? We do welcome visitors in our synagogue, as do many mosques and temples, churches and gurdwaras. But I can't help feeling that those 1820s guys stole a march on us- anybody who was anybody, Jewish or not, went to hear Sulzer. Is there a modern equivalent, a musician, a chanter, a preacher, that anyone who's anyone would bust a gut to hear now in any place of worship? I've heard wonderful choirs and musicians in churches, and moving chanting in gurdwaras.There's a lesson from 1827 we could all learn from!
BBC Playlister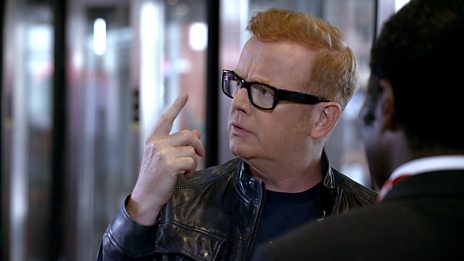 Chris has a song stuck in his head - but what is it? That's why he needs BBC Playlister!
500 WORDS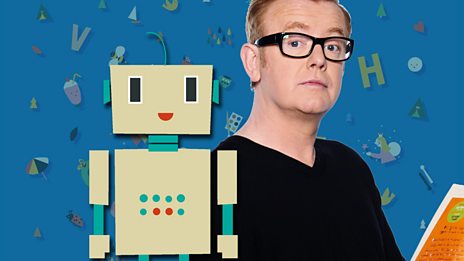 Featuring celebrity videos and top writing tips!
Podcast
Catch up with the latest Breakfast fun with Chris Evans. Hear the best stories and the biggest…