Add music you love and enjoy it with
Pause for Thought

From Simon Cohen, who runs a communications agency.

I've noticed that the Leveson report on press standards fails to mention the most famous journalist in the world...

It's Superman! Now, why of all the professions he could have chosen, did he decide to be a journalist? To fight for truth and justice.

But as many Superman fans know, in a recent comic book storyline, Clark Kent resigns from his position at the Daily Planet, fed up with press standards. Unstirred by Lord Leveson's reference to the Internet as an 'ethical vacuum', our favourite superhero is going to take up the fight for truth and justice online - as a blogger.

And why not? With communication flying across the Internet at superhuman speeds, it would seem to be a perfect place for the Man of Steel.

Malcolm X once said 'The media's the most powerful entity on Earth. They have the power to make the innocent guilty and to make the guilty innocent, and that's power. Because they control the minds of the masses.'

In the age of the Internet, we all have the power to control the minds of the masses. Citizen journalists and social media can help take down oppressive regimes. We can even build or break a person's spirit with a single tweet.

How we use these superpowers, for good or bad, depends on our own internal fight for truth and justice. Everything we say, everything we do, communicates something about who we are. If I send someone a stupid or insulting message, it reflects more about me and my values, than it it does about them.

So before we take a poke at press standards, we might consider our own personal standards, and how they come through in the media we put out in the world. As soon as we think we are acting in some kind of ethical vacuum, and there's no repercussions, the Lex Luthors inside us start rubbing their hands. How will you use the superhuman powers at your fingertips? The world depends on you.
BBC Playlister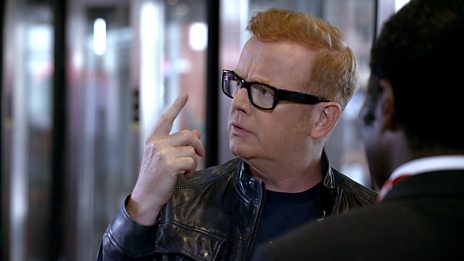 Chris has a song stuck in his head - but what is it? That's why he needs BBC Playlister!
500 WORDS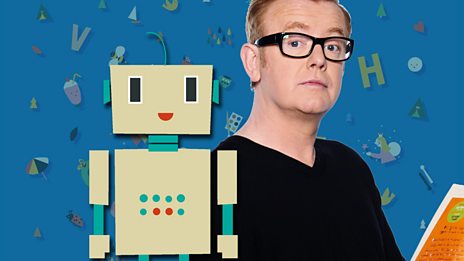 Featuring celebrity videos and top writing tips!
Podcast
Catch up with the latest Breakfast fun with Chris Evans. Hear the best stories and the biggest…