Add music you love and enjoy it with
Blur

Country House

The Best Album In The World Ever!(Va), Virgin

Bruno Mars

Locked Out Of Heaven

(CD Single), Atlantic, 1

Light Years - The Very Best Of ELO, Epic, 4

The Very Best Of Van Morrison, Polydor

The Faces

Stay With Me

Glam Crazee - Various Artists, Virgin

The Best Of Rod Stewart, Warner Bros

A Place On Earth - Greatest Hits, Virgin

Lobo

Me & You & A Dog Named Boo

Jukebox 70's Hits -I Got The Music In, Old Gold

Emerald Rock (Various Artists), Polygram Tv

Footloose (Original S/Track), CBS

Atomic: The Very Best Of Blondie, EMI

The Golden Age Of Song, Rhino

Fantastic 70's (Various Artists), Sony Tv/Columbia

Wings

With A Little Luck

Paul McCartney - All The Best!, Capitol

Hits Of The 80's - Various Artists, Columbia

For My Valentine, Disky, 1

Fleetwood Mac - Greatest Hits, Warner Bros

That's Rock'n'Roll (Various Artists), EMI
Pause for Thought

From Diane Louise Jordan, presenter of Sunday Half Hour.

Recently I've been glued to I'm a Celebrity, particularly the BushTucker Trials. Especially the efforts of a certain celebrity, frequently voted to do them. Repeatedly she returned to camp without any stars - a first in the programme's history. And of course no stars means no food....

At first, as you'd expect, everyone in camp endeavoured to maintain an understanding team spirit, but as the days of star-less defeats increased her camp mates' patience began to wane.

Finally, after days with virtually no food, they snapped - returning with no stars was no longer an option.

That evening I switched on the TV, mid Trial, to a close-up of her face overrun with crock roaches and other unwelcome critters roaming disturbingly close to her mouth, tunnelling up her nostrils. But she was ignoring them. Her baby blue eyes had transformed to a steel-like determination as shockingly she won star after star...

What had happened? The viewers needed an explanation. It was actually plain to see - she'd simply changed her mind. After that she had a bit of a winning streak, so predictably viewers lost interest in voting for her.

But I was now extremely fascinated. Next morning whilst out training I was just about to wimp out of an exercise when I remembered this celeb. Inspired by her new mind set I decided to test the theory for myself - and it worked!!

My training buddy couldn't believe it. For weeks he'd been encouraging me to push further, and even with my determined personality I thought I couldn't do more. But that morning I decided to change my attitude and the training instantly improved: the words of Gerald T Ford ringing in my ears: "If you think you can, or if you think you can't, either way you're right..."

That morning I finally understood what it means to be transformed by the renewing of your mind....
BBC Playlister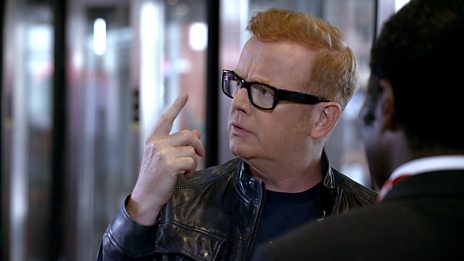 Chris has a song stuck in his head - but what is it? That's why he needs BBC Playlister!
500 WORDS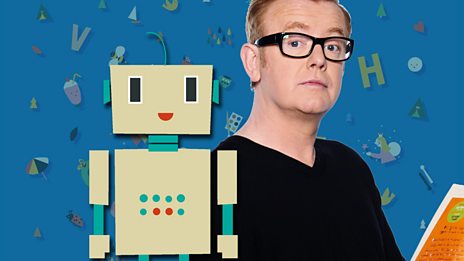 Featuring celebrity videos and top writing tips!
Podcast
Catch up with the latest Breakfast fun with Chris Evans. Hear the best stories and the biggest…