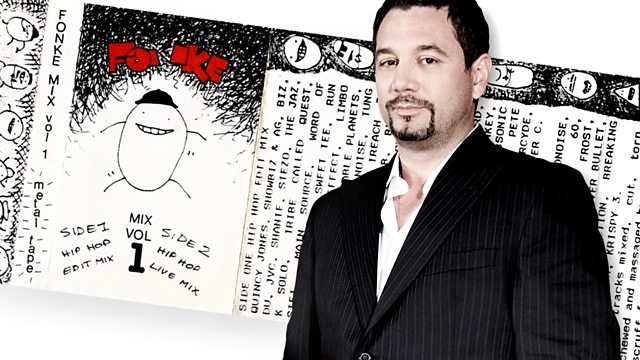 Home Taping is Killing Music?
Aw jeah. Huey's here with the jams in the jar, and love in his heart.
Huey shows love to the tape as part of 6 Music Celebrates: 50 Years of the Cassette. Huey does it hip hop style and features a pause tape from Mr Scruff, made in 1992!Scruff himself will be talking about how to create a pause mix.
Huey has also unearthed the legendary Fusion Beats Volume 2 pause tape. Never credited to any artist, it is widely thought that it is the work of Afrika Bambaataa, Afrika Islam, and Jazzy Jay.
If that's not enough, Huey will keep the cut up theme going by playing all of Double Dee & Steinski's famous lessons.
Squeeze are our dons of Sharing Is Caring. One of Huey's favourite bands of all time are celebrating 35 years since their first release.
And as always we'll be wishing you love, peace and soul as we turn the clock back and get down with the Soul Train.
Last on