Ayaan Hirsi Ali

Ayaan Hirsi Ali, outspoken on the position of women in Islam, first rose to prominence in the UK in 2004. A fatwa was issued against her because she had written the script for a controversial film Submission that then provoked the ire of some Islamist groups; the film's director, Theo Van Gogh, was murdered. The author and founder of the AHA Foundation who is Somalian born and is an ex-Muslim, a survivor of child genital mutilation, an exile several times over, and a former Dutch MP joins Jane to discuss her life. She is in London for the Trust Women Conference.

Moving in together later in life - the legalities and financial considerations

Following on from the BBC's new series 'Last Tango in Halifax'Woman's Hour discussed sex and attraction in the over 60s with the agony aunt Denise Robertson and the author Hilary Boyd. They also discussed how adult children reacted to their parents falling in love again. This triggered a response from you via twitter and email about the complications and the legalities involved when it comes to money and inheritance. The financial journalist Sarah Pennells, Editor of

Savvy Woman

 explains how to overcome the hurdles of cohabiting in older age.

Tracy-Ann Oberman

Tracy-Ann Oberman is currently appearing in a new play 'Old Money'. This dark comedy explores the relationship between three generations of women and their expectations of each other.  Tracy-Ann is well known for her many theatre appearances and her work in television, most notably Doctor Who, EastEnders, Monroe and Friday Night Dinner. She recently wrote a play for Radio 4 entitled 'Rock & Doris & Elizabeth'. She joins Jane to discuss.

Old Money is on at Hampstead Theatre, London until the 12th January.

 

Part time work and promotion

More than eight million people in the UK now work part-time, most of them women.  Some do it by choice, others as identified in research from the Office of National Statistics work part-time because they cannot find full time work. But what effect does part-time working have on your chances of promotion?  Do you have to return to full-time work in order to move up the career ladder?  Jane speaks to Emma Stewart, Co-founder of Women Like Us and Ksenia Zheltoukhova from The Work Foundation.

Feminist fairy tales - Little Red Riding Hood

Little Red Riding Hood is probably the best-known fairy tale. First written down by Charles Perrault in the late 17th century, it was also included in the Brothers' Grimm collection of fairy tales 'Children's and Household Tales', which celebrates it bicentenary this year. Since then Little Red Riding Hood has been reinterpreted in thousands of different ways – as recently as last year it was given another Hollywood adaptation.  Jack Zipes is one of the world's leading experts in fairy tales and he told Jennifer Chevalier about the origin of this most famous fairy tale.
Woman's Hour Power List 2014 – Game Changers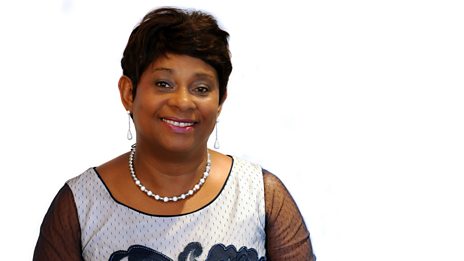 Doreen Lawrence is named number one game changer.
Woman's Hour Takeover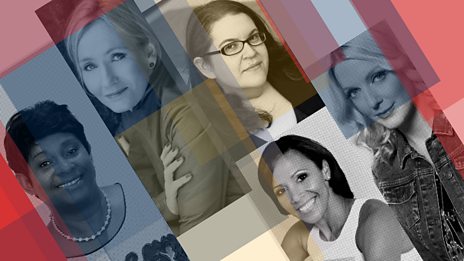 Five remarkable women take over Woman's Hour for one week.
Podcasts
Discover cooking techniques and tips to help you perfect your cooking know-how. Jenni Murray and…

Which ten women in the UK have done most to game-change the way power operates in the UK, whether in…

Woman's Hour brings you the big celebrity names and leading women in the news, with subjects ranging…