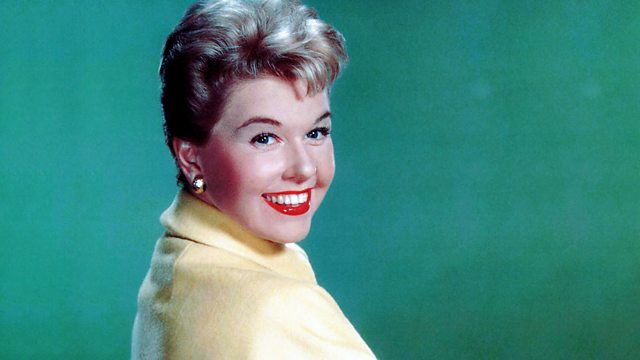 Doris Day; abuse in teen relationships; Melanie Verwoerd
Listen in pop-out player
Is the screen legend Doris Day misunderstood and underrated? We discuss her work with film critics David Benedict and Karen Krizanovich. Former ANC MP Melanie Verwoerd reflects on growing up in a staunchly Afrikaner household in South Africa and how she came to regard Nelson Mandela and Desmond Tutu as part of her "her moral compass". Minister Jeremy Browne talks about the government's latest campaign to tackle violence and abuse in teenage relationships but is the message getting across? Celebrating the another battle in the long fight, the Women's Library has been saved from closure and is holding its last exhibition in its current home, highlighting milestones in the struggle for equality and bringing together rare items in its collections for the first time.
Presented by Jane Garvey
Produced by Laura Northedge.
Last on
Young People And Abuse – Is The Government Campaign Working?
On Saturday the Government re-launched its This Is Abuse campaign, aimed at making young people examine what constitutes abusive behaviour in sexual relationships. These adverts will appear on television and cinema screens, and are part of the 40 million pounds that the Government have ring-fenced for domestic abuse services. But now that relationship education is no longer mandatory in schools, how can we make sure that teenagers are getting the message? Jane is joined by Crime Prevention Minister Jeremy Browne, Holly Dustin from End Violence Against Women, and Professor David Gadd, who carried out research to support the Government's 2010 campaign against domestic violence amongst young people.
Melanie Verwoerd
Melanie Verwoerd grew up in a staunchly Afrikaner household in South Africa, became an African National Congress MP at the age of 27, and describes Nelson Mandela and Desmond Tutu as "her moral compass". She went on to become the head of UNICEF Ireland, but then lost the position because her personal life put her in the media spotlight. Melanie joins Jane to talk about her new memoir, When We Dance.
When We Dance by Melanie Verwoerd is published by Liberties Press
The Last Exhibition At The Women's Library
The Women's Library in London, home to the oldest and most extensive collection of women's history in Europe, was saved this year after being threatened with closure over funding. Situated in purpose built premises in London's East End, it is now preparing to close and move to become part of the wider library at the London School of Economics – a move which some say marks an uncertain future. It was yet another battle in the long fight that the Women's Library documents - women's fight to have their voices heard. The last exhibition in its current home highlights some of the biggest milestones in women's struggle for equality, bringing together some of the rarest items in the collections for the first time – from 400 years ago to the present day. Jane Garvey went there to meet the Guest Curator of the exhibition, Dr Kate Murphy, to take a look around.
The Long March To Equality: Treasures of The Women's Library is at the Women's Library in London until 22 February 2013
Doris Day
44 years after she stopped making films in 1968, Doris Day is still the top female box office draw of all time. The actress and singer with the wholesome image made 39 films, such as Pillow Talk, The Man Who Knew Too Much, and Calamity Jane. However no other major star has been so misunderstood and badly underrated according to Variety's critic David Benedict who has curated of a new season celebrating her work. David joins Jane to discuss Doris Day's life and work along with the journalist and film critic Karen Krizanovich.
The Doris Day film season is at the BFI Southbank in London from now until 29 December