Replay web chat with Dr Jan

As well as insights and photos from the production team, guest expert and paleobiologist Dr Jan Zalasiewicz was on hand to answer your questions about life, death and extinction.

Replay the live web chat



Are some animals too 'ugly' to be saved?
Credits
Series Editor

Nigel Paterson
Presenter

Dara O Briain
Presenter

Alok Jha
Presenter

Helen Czerski
Presenter

Tali Sharot
Participant

Mark Steel
Executive Producer

Andrew Cohen
Series Producer

Kaye Godleman
Production Manager

Roger Houston
Participant

Richard Fortey
Participant

Lucy Cooke
Why does a magnetised needle face north?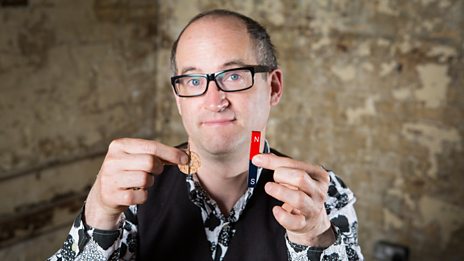 Mark demonstrates how to magnetise a needle in order to create your own working compass.
Buy online
Available on: Video download
From one supplier: iTunes