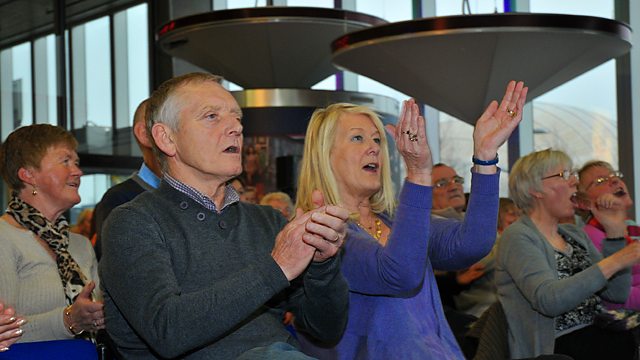 14/12/2012
Join Fred MacAulay & Susan Hay in MacAulay & Co in the second of our three LIVE foyer shows from the foyer of BBC Scotland.
The Big Fat bumper quiz gets more competitive this week as Libby McCarthur and Daniel Sloss are up against Charlie Ross and Sanjeev Kohli.
Producers James Christie, Paul Gray and Stevie Hamilton take to the catwalk in their busty Dame outfits for the audience to decide which dress Richard Cadey should appear in, for next week's production of Aladdin
We'll have a couple of big music numbers from Billy Boyd's band BEECAKE...
And Comedian, writer and actor Chris Forbes champions Gary Tank Commander as BBC Scotland's New Year Comedy Kick off.
Last on