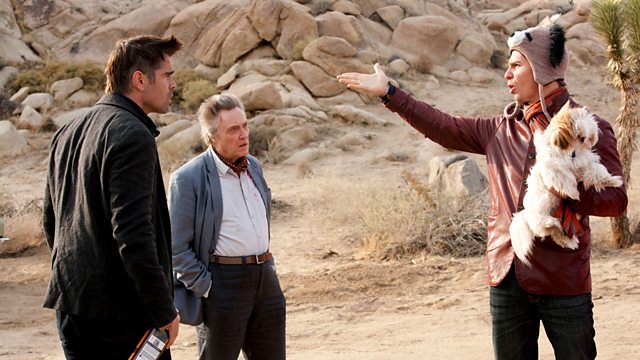 06/12/2012
The Proclaimers drop by the Movie café studio to talk about the film of SUNSHINE ON LEITH that's been shot at the moment around the streets of Edinburgh.
SEVEN PSYCOPATHS is the new film from In Bruges writer/director Martin McDonagh. This comic crime caper about movies, violence and storytelling stars Christopher Walken and Will Farrell. Critics Nigel Floyd and Siobhan Synnot review.
THE ORANGES director Julian Farino talks about this dysfunctional family comedy set in the suburbs of New Jersey. It stars Hugh Laurie whose character plunges his life into chaos by embarking on an affair with his best friend's daughter.
Documentary LAST SHOP STANDING takes the viewer 'behind the counter' on a journey through the rise and fall of the British independent record shop. Janice talks to the writer of the book which the film is based Graham Jones and the director Pip Piper before its Scottish screening.
The 1980s classic GREMLINS is coming back to the big screen for Christmas on brand new digital print. Both funny and scary find out why it's not to be missed.
We review I, ANNA a noir thriller about a femme fatale who is mysteriously linked to a murder investigation and the detective in charge of the case who finds himself attracted to her. It stars starring Charlotte Rampling and Gabriel Byrne.
Last on