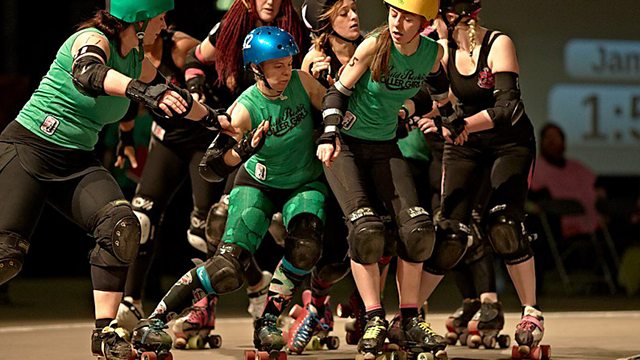 Roller Derby Changed My Life
1/1
Edi Stark meets Alma Geddon and the rest of the Auld Reekie Roller Derby Girls to reveals the thrills and spills of the world's fastest-growing sport - roller derby. She learns the difference between a jam and a panty and the appeal of a sport where women skate fast and hit hard.
Details of the Auld Reekie Roller Derby Girls future bouts can be found on their website.
picture credits
The Auld Reekie Roller girls Crazylegs, Alma Geddon and Skinner Alive playing against Central City Rollergirls in their first game at Track Queens.
The image is courtesy of Jason Ruffell.