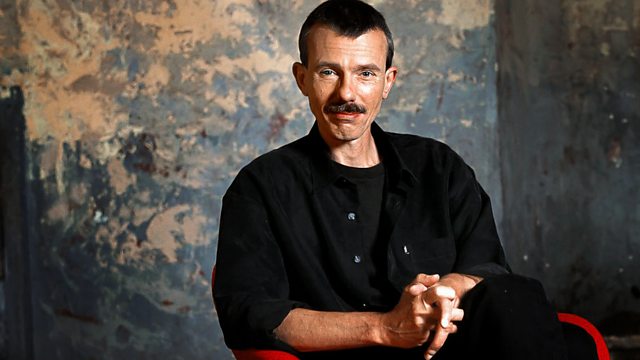 07/12/2012
The KBS Symphony Orchestra play Corigliano, Barber and Copland, conducted by JoAnn Falletta. Jonathan Swain presents.
12:31 AM
Corigliano, John [1938-]
Concerto for violin and orchestra "The Red Violin"
Michael Ludwig (violin), KBS Symphony Orchestra, JoAnn Falletta (conductor)
1:08 AM
Bach, Johann Sebastian [1685-1750]
Partita for violin solo no. 3 (BWV.1006) in E major
Michael Ludwig (violin)
1:11 AM
Barber, Samuel [1910-1981]
Symphony no. 1 (Op.9)
KBS Symphony Orchestra, JoAnn Falletta (conductor)
1:32 AM
Copland, Aaron [1900-1990]
Rodeo - 4 dance episodes
KBS Symphony Orchestra, JoAnn Falletta (conductor)
1:51 AM
Beethoven, Ludwig van (1770-1827)
Quartet for strings in E minor 'Rasumovsky' (Op.59 No.2)
Oslo Quartet
2:31 AM
Vivaldi, Antonio (1678-1741)
Gloria, for soloists, mixed choir and orchestra in D major (RV.588)
Ann Monoyios (soprano), Matthew White (countertenor), Colin Ainsworth (tenor), Tafelmusik Chamber Choir, Tafelmusik Baroque Orchestra, Ivars Taurins (conductor)
3:00 AM
Brahms, Johannes (1833-1897)
Piano Sonata no.3 in F minor (Op.5)
Cristina Ortiz (piano)
3:38 AM
Verhulst, Johannes (1816-1891)
Overture in C minor 'Gijsbrecht van Aemstel' (Op.3)
Netherlands Radio Symphony Orchestra, Jac van Steen (conductor)
3:48 AM
Anonymous
3 Sephardic Romances
Montserrat Figueras (soprano), Hespèrion XX, Jordi Savall (director)
3:57 AM
Byrd, William (c.1543-1623)
O Mistress mine, I must - variations for keyboard (MB.28.83)
Colin Tilney (harpsichord)
4:03 AM
Haydn, Joseph (1732-1809)
2 Marches in E flat major for wind
Bratislava chamber harmony, Justus Pavlík (director)
4:10 AM
Chopin, Fryderyk [1810-1849]
Scherzo for piano no. 1 (Op.20) in B minor
Yulianna Avdeeva (piano)
4:20 AM
Bach, Johann Christian (1735-1782)
Quintet in F major for flute, oboe, violin, viola and continuo (Op.11 No.3)
Les Adieux
4:31 AM
Attributed Mozart, Wolfgang Amadeus (1756-1791)
Adagio / Allegro in E flat major (K.Anh.C 17.07) for wind octet
The Festival Winds
4:40 AM
Hartmann, Johan Peter Emilius (1805-1900)
Etudes Instructives, Op.53
Nina Gade (piano)
4:50 AM
Schubert, Franz (1797-1828)
Gesang der Geistern über den Wassern, Op.167
Estonian National Male Choir, Estonian National Symphony Orchestra, Juri Alperten (director)
5:01 AM
Cervello, Jordi [b.1935]
A Bach
Atrium Quartet
5:12 AM
Bach, Johann Sebastian (1685-1750)
Keyboard Concerto No.5 in F minor (BWV.1056)
Leif Ove Andsnes (piano), Risør Festival Strings
5:22 AM
Falla, Manuel de [1876-1946]
7 Canciones populares espanolas arr. for trumpet and piano
Alison Balsom (trumpet), Alasdair Beatson (piano)
5:34 AM
Grieg, Edvard Hagerup (1843-1907)
Sonata for Violin and Piano No.2 in G major (Op.13)
Marianne Thorsen (violin), Håvard Gimse (piano)
5:55 AM
Bruhns, Nicolaus (1665-1697)
Cantata: 'O werter heil'ger Geist'
Greta de Reyghere (soprano), James Bowman (countertenor), Guy de Mey (tenor), Max van Egmond (bass), Ricercar Consort
6:09 AM
Hoffmann, Leopold (1738-1793) (formerly attrib. to Haydn)
Concerto for flute and orchestra in D major
Emmanuel Pahud (flute), Bienne Symphony Orchestra, Marc Tardue (conductor).
Last on