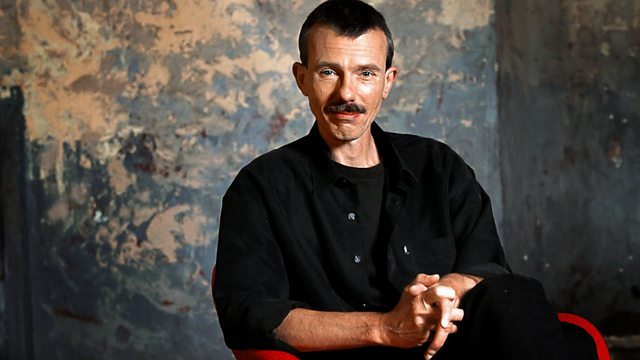 03/12/2012
Jonathan Swain presents a performance of Debussy's Le martyre de Saint Sébastien. This Polish recording of the complete work is a rare chance to hear the score in its entirety.
12:31 AM
Debussy, Claude [1862-1918]
Le Martyre de Saint Sébastien - Mystère en cinq actes
Sarah-Jane Brandon (soprano - Vox sola, Vox coelestis, Anima Sebastiani, Erigone), Janina Baechle (mezzo-soprano - Mark), Agnieszka Rehlis (contralto - Marcellian), Andrzej Seweryn (narrator, Saint), Warsaw Philharmonic Choir, Henryk Wojnarowski (chorus master), Sinfonia Varsovia, Sylvain Cambreling (conductor)
1:52 AM
Villa-Lobos, Heitor (1881-1959)
Kyrie and Gloria from 'Missa São Sebastião'
Danish National Girls Choir, Michael Bojesen (conductor)
2:04 AM
Poulenc, Francis (1899-1963)
Concert champêtre for harpsichord and orchestra
Jory Vinikour (harpsichord), Radio France Philharmonic Orchestra, Marc Minkowski (conductor)
2:31 AM
Mozart, Wolfgang Amadeus [1756-1791]
Sonata for piano (K.332) in F major
Martin Helmchen (piano)
2:51 AM
Ravel, Maurice (1875-1937)
String Quartet in F major
New Helsinki Quartet
3:21 AM
Bacewicz, Graznya (1909-1969)
Concerto for String Orchestra
Slovak Radio Symphony Orchestra in Bratislava, Oliver Dohnányi (conductor)
3:36 AM
Kuffner, Joseph (1776-1856) [previously attrib. Weber, Carl Maria von (1786-1826)]
Quintet (Introduction, theme and variations) for clarinet and strings in B flat major (Op.32)
Joze Kotar (clarinet), Slovene Philharmonic String Quartet
3:47 AM
Schubert, Franz (1797-1828)
Overture in D major (D.556)
Saarbrücken Radio Symphony Orchestra, Marcello Viotti (conductor)
3:55 AM
Janácek, Leos (1854-1928)
Violin Sonata
John Harding (violin), Daniel Blumenthal (piano)
4:13 AM
Brahms, Johannes (1833-1897)
6 Quartets for chorus and piano (Op.112)
Danish National Radio Choir, Bengt Forsberg (piano), Stefan Parkman (conductor)
4:24 AM
Kyurkchiyski, Krassimir [1936-]
Bulgarian Madonna from 2 works after paintings of Vladimir Dimitrov - the Master
Simfonieta' Orchestra of the Bulgarian National Radio, Kamen Goleminov
4:31 AM
Lisinski, Vatroslav (1819-1854)
Overture: Porin
Zagreb Philharmonic Orchestra, Kazushi Ono (conductor)
4:42 AM
Telemann, Georg Philipp (1681-1767)
Sonata for oboe & basso continuo in B flat major - from Essercizii Musici
Camerata Köln
4:55 AM
Vivaldi, Antonio (1678-1741)
Magnificat in G minor (RV.610) for SSAT soloists, choir, string orchestra and 2 oboes
Choir of Latvian Radio and the Riga Chamber Players, Sigvards Klava (conductor)
5:09 AM
Schumann, Robert (1810-1856)
Märchenbilder for viola and piano (Op.113)
Pinchas Zukerman (viola), Marc Neikrug (piano)
5:25 AM
Halvorsen, Johan [1864-1935]
Pictures from Norwegian Fairy-Tales (Op.37)
Norwegian Radio Orchestra, Vytautas Lukocius (conductor)
5:40 AM
Kelemen, Milko (b. 1924)
Variations for piano
Ivo Pogorelic (piano)
5:51 AM
Bach, Johann Sebastian (1685-1750)
Suite for orchestra no.1 in C major (BWV.1066)
La Petite Bande, Sigiswald Kuijken (conductor)
6:15 AM
Rossini, Gioachino (1792-1868)
Sonata for strings No.5 in E flat major
Camerata Bern.
Last on