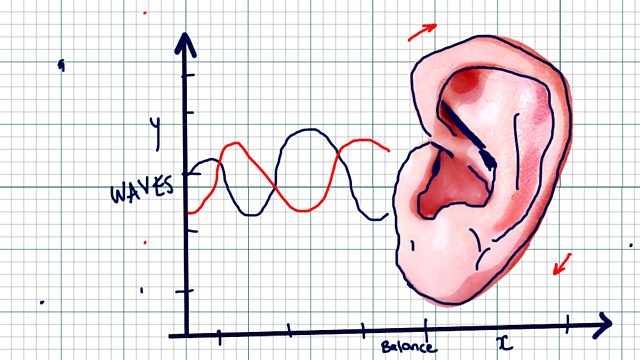 Disequilibrium
January 2010. Nick Ryan, award-winning sound designer, composer and binaural maven, wakes dizzy, nauseous, destabilized. Despite medication and his GP's assurances, the feeling persists. Nick is working on something intricately difficult and entirely new. He's building a game-world entirely from sound through which players must navigate using only their hearing.
'Disequilibrium' is a meditation on the nature of sound and hearing. It traces Nick's experience of his balance disorder as it morphs his world into a space nearly as alien as the one he's creating. And it explores the process of making a world out of sound and how this work is affected by, and affects, his condition.
With contributions from Cath Le Couteur, Gillian Ryan, Jeremy Corcoran, Paul Bennun, Rahul Kanegaonkar, Rachel Ritchie. The GP is played by Neil Bennun.
The music featured in the programme includes 'Brain Waves' by Mira Calix and 'As Above so below' by Nick Ryan
With special thanks to the staff of the Balance Clinic, Guys Hospital, and Mira Calix.
Disequilibrium was made by Lisa Gee and Nick Ryan and produced by Jeremy Mortimer
Nick Ryan is a composer and sound designer. He holds top industry awards in technical and creative fields for his unique approach to sound and music for film, radio and TV drama and documentary, interactive media, animation and orchestral composition. In 2004 he received a BAFTA for 'The Dark House', a groundbreaking interactive radio drama that he devised and scored, broadcast live on BBC Radio 4 in September 2003.
Lisa Gee wrote Stage Mum (Arrow 2009, Hutchinson 2008), Friends: Why Men and Women are From the Same Planet (Bloomsbury 2004) and edited Bricks Without Mortar: the selected poems of Hartley Coleridge (Picador 2000). She writes, edits and creates video content about books, music and other cultural stuff for a variety of print and online outlets. She has trained as a sound engineer.
Last on