Last on
Buidhnean Glèidhteachais anns na h-Eileanan an Iar
Bho Leòdhas sìos gu Barraigh, tha àrainneachd sònraichte anns na h-Eileanan an Iar. Tha tòrr dhaoine airson sin a ghleidheadh, is tha buidhnean glèidhteachais leithid Dualchas Nàdair na h-Alba (SNH) is Comann Rìoghail Dìon nan Eun (RSPB) air a bhith 'g obair gus sin a dhèanamh. Aig an aon àm ged-tà, tha na h-Eileanan an teis-mheadhain ùine dhuilich le gainnead obraichean is sluagh a sìor chrìonadh is a' fàs sean. Tha mòran sa choimhearsnachd airson gnìomhachas a thàladh is obraichean a bhrosnachadh. An gabh an dà fheallsanachd sin a thoirt còmhla, rèidh? Tha Darren Linc gu bhith a' rannsachadh an dà thaobh dhen argamaid air Eòrpa na seachdain-sa.
Conservation Groups in the Western Isles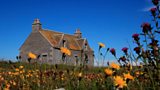 From Lewis down to Barra, the Western Isles are one of the most distinctive and diverse environments in Europe. Many want to preserve them this way. Conservation groups like SNH and the RSPB, in particular, have been trying their utmost to protect important habitats and species. At the same time though, the Western Isles' economy is suffering from a lack of jobs combined with an ageing and shrinking population. There's a local appetite to attract industry and investment, but can these two differing interests ever work in harmony together? Darren Laing investigates on the next episode of Eòrpa.
Gainnead Chungaidhean Leighis ann am Portugal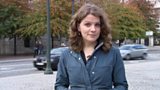 Tha margaidh chungaidhean leighis Phortagail ann an staing. Tha euslaintich air a bhith a' gearain nach eil na drogaichean a tha a dhìth orra ri fhaighinn ann am bùithtean chungaidhean leighis. Chunnacas luchd nam bùithtean iad fhèin a' togail fianais 's iad a' toirt rabhadh gu faodadh 600 bùth dùnadh an ath-bhliadhna ri linn poileasaidhean an riaghaltais prìsean chungaidhean a ghearradh. Cuideachd air a choireachadh tha mar a tha chungaidhean gan reic gu dùthchannan eile airson prothaid nas fheàrr nuair a tha gainnead dha na drogaichean sin ann am margaidh na dùthcha.
Shortage of medicine in Portugal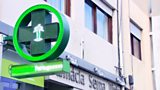 The Portuguese medicine market is in crisis. Patients have been complaining about shortages of the drugs that they need. Pharmacists have also been protesting. They warn that 600 pharmacies could close next year as a result of the government policies to reduce the price they can charge for medicines. Also criticised is the practice of exporting medicines where when there is a shortage on the domestic market.
Credits
| Role | Contributor |
| --- | --- |
| Producer | Rebecca MacLennan |