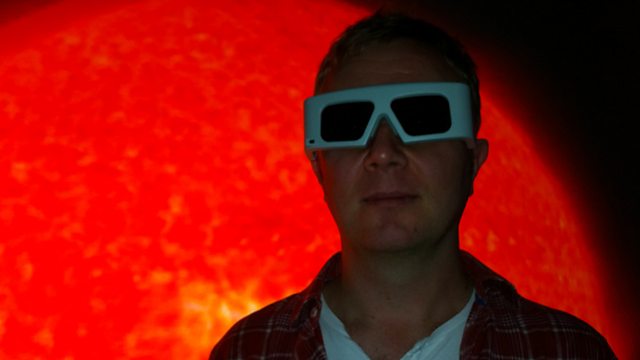 27/11/2012
What is beauty? What happens in our brains when we see something beautiful? Adam Walton meets the Bangor University neuroscientist working with a dancer to discover the answer.
Last on
Beauty and the Brain
In this week's show Adam joins a cognitive neuroscientist working with a dancer. The neuroscientist is Dr. Emily Cross from the University's School of Psychology and the dancer is Riley Watts from the Forsythe Dance Company. Together, they're exploring what's happening in our brains when we watch a dancer in action.
In February 2012, Emily employed video and motion capture techniques to record Riley dancing. She then used functional magnetic resonance imaging (FMRI) to scan his brain while he watched these videos. This gave her a picture of which areas of a dancer's brain respond most strongly to watching dance and she's comparing this with the pattern in a non-dancer's brain as they watch the same video.
This work sheds light on a new area of psychology called neuroaesthetics which aims to understand why our brains find something beautiful, whether it's a piece of art, a piece of music, a poem or a dance performance.  Adam asks whether we're hard-wired to appreciate a piece of art. Is a template for beauty and good art buried deep in everybody's subconscious? Or is beauty simply in the eye of the beholder?
Adam also talks to Emily's colleagues at the School of Psychology, Prof. Steven Tipper and Prof. Guillaume Thierry who explain how our perception of movement and our ability to learn are closely connected to the parts of our brain dealing with emotion.
Links
BBC News: Understanding the Brain on Dance