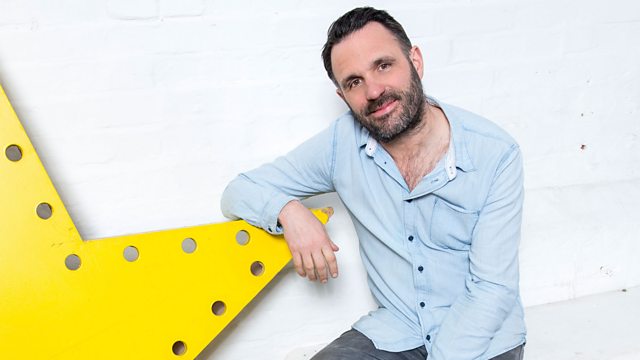 With Karl Pilkington and Warwick Davis
Doing something pretty average this weekend? Share the details and Shaun may give you a Middle Age Shout Out! And remember, if you're on Twitter, to include the hashtag #MASO.
Shaun's old mate, and international star, Karl Pilkington drops by for the final hour to chat about his new Sky 1 series 'An Idiot Abroad'. For this three part series, Ricky Gervais has arranged for Karl Pilkington to be accompanied by Warwick Davis as they travel the Marco Polo route from Italy to China.
Over the course of a 5000 mile journey from Venice to Eastern Europe, India and China, AN IDIOT ABROAD 3 follows Karl and Warwick as they get stuck into different cultures and traditions, illuminated by Karl's trademark observations about the world and Warwick's varying experiences as a little person in different countries.
Plus the bard of Breakfast, Murray Lachlan Young, performs a specially-penned poem to tie-up another week of silliness on the UK's most self-deprecating Breakfast Show, and there's a fond farewell to Fire Warden Phil from the team and Martin Carr of the Boo Radleys!
Last on
Today's Most Popular Tracks
Most added tracks from this show