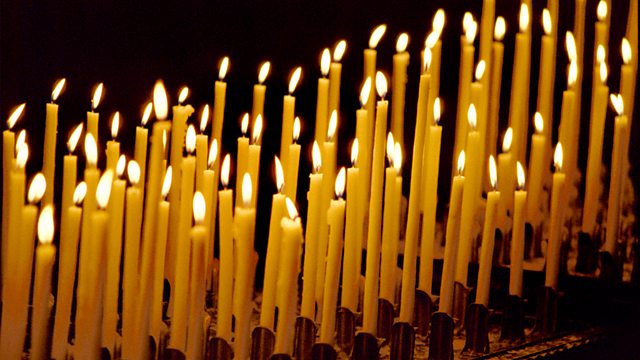 01/12/2012
A spiritual comment and prayer to begin the day with Pastor Alex Robertson.
Last on
Prayer for the Day - Pastor Alex Robertson
Good morning.  When I was a student in Manchester in the late 70s, I have to confess, I didn't like the city at all. Drab, grey, boring and bleak – I couldn't wait to get away from it. And as a music student I did get the chance to get away – opportunities arose to travel to far distant places for concerts, festivals, competitions and exchanges. I jumped at every opportunity – and dreaded returning each time. I vowed I would move away as soon as possible. 34 years later, I'm still here. What happened? Well, I do think Manchester is a different place – a great deal of it has been regenerated and transformed, and it's now a vibrant and colourful city. But it isn't only Manchester that has changed; I'm also a very different person. I probably imagined that my problems would all be solved when I moved to a better place. But it's unwise to think that our surroundings are the sole cause of our inward state. For myself, I found that as my inner issues were dealt with, so was my view of the outside world; and while I wouldn't be quite honest to say that I'm just as happy to be in Hulme as in Honolulu, I think I have actually "moved to a better place" – a place of contentment, and a sense of purpose in being wherever I am. Happiness really is a state of mind. <?xml:namespace prefix = o ns = "urn:schemas-microsoft-com:office:office" />
Lord, your desire for each one of us is that we might know a sense of purpose, fulfilment and contentment in all our situations. Grant us the grace to identify and enter into that purpose, so that our lives can be rich and fruitful wherever you have placed us. Amen.