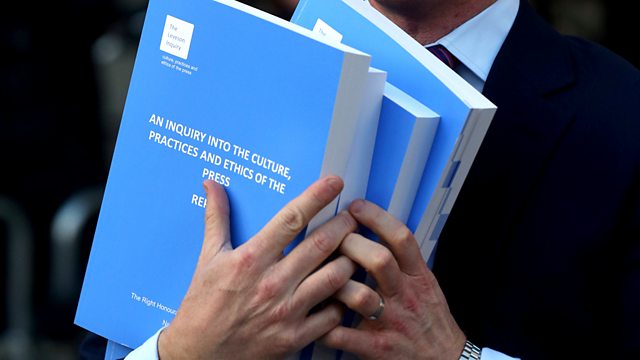 30/11/2012
Morning news and current affairs, with John Humphrys and Sarah Montague. Including: 0749
Only 0.58% of the residents of Liberia have access to public electricity. Outside the capital city, public power is practically unheard of, just one of the very obvious results of the carnage caused to the country's infrastructure by the years of civil war. Today programme presenter Evan Davis reports on the difficulties this presents to those living and working there.
0810
Sir Brian Leveson's long awaited report has recommended a tougher form of self-regulation backed by legislation should be introduced to uphold press standards. Gerry McCann, father of Madeleine, and Culture Secretary Maria Miller give their reactions to the suggestions made by the report, and the BBC's political editor Nick Robinson comments.
0833
Scientists in Cambridge have developed a way of making stem cells from blood. Dr Amer Rana, of Cambridge University who carried out the research, explains how the new science could treat cardiovascular disease.
Last on