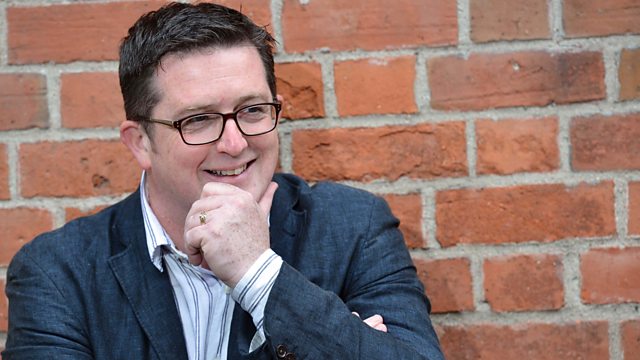 24/11/2012
Join John Toal for big interviews, fascinating people and great craic, plus the best in home-cooked food with recipes from kitchen queen Paula McIntyre. Including News.
Last on
Southern Style Fried Turkey, Sweetcorn Pudding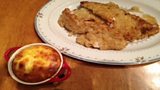 Southern Style Fried Turkey
1kg turkey escalopes
500ml buttermilk
2 cloves crushed garlic
1 tablespoon thyme leaves
Place in a tray and leave to marinate for half an hour.
400g plain flour
75g cornflour
350g breadcrumbs
Mix in a bag.
Take the escalopes from the turkey, shake off the excess and place in a bag and shake around to cover.
Heat a half thumb depth of vegetable oil over medium heat. When a little bit of bread fizzles in the pan add the chicken, cook for about 3 minutes each side or until golden brown. Drain on kitchen paper.
Corn Pudding
275g sweetcorn – drained tinned or cooked and drained frozen
50g corn meal ( known as polenta)
400ml double cream
3 eggs
1 finely chopped onion
1 teaspoon chopped red chilli
25g butter
100g grated sharp cheddar
Fry the onion and chilli in the butter until soft and golden.
Add the cream, corn and polenta and cook for 1 minute. Season with salt
Blend half this mixture. Mix the blended mixture with the remaining mixture and the cheese. Whisk in the eggs.
Pour into 6 buttered ramekins and bake for 15 minutes in a preheated 200oc.
Serve immediately.