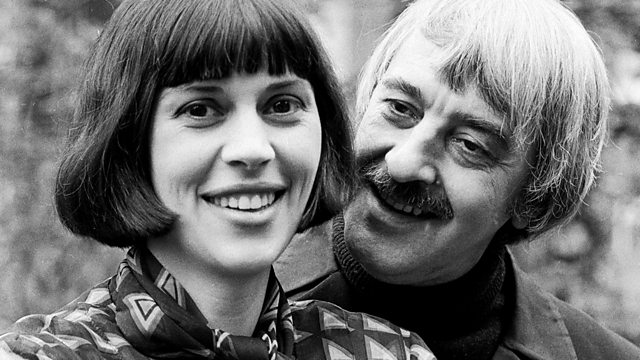 Lady MacMillan; Maeve Binchy's A Week in Winter; women in prison
Listen in pop-out player
Lady MacMillan on her life with the choreographer Sir Kenneth MacMillan and on his legacy of ballets. Maeve Binchy's last book, A Week in Winter - we speak to her agent for more than thirty years, Christine Green. Women in prison, after years of proposed reform, is enough being done to safeguard vulnerable non-violent prisoners? We talk to Juliet Lyon of the Prison Reform Trust and Dame Elish Angiolini, the former Lord Advocate of Scotland. And the Woman's Hour Power List: Charlotte Smith tells us about the powerful women in rural affairs, food production and farming.
Presenter Jenni Murray
Producer Steven Williams.
Last on
Women In Prisons
Should we be re-thinking the way we deal with women offenders? In recent years there have been at least ten authoritative reports about women in UK prisons, all calling for an overhaul of the current system, but despite some policy changes, little progress appears to have been made. A YouGov poll released this week by the Prison Reform Trust suggests that there is little public support for locking up non-violent female offenders, and that we should be adopting a different approach. To discuss the issue of women in prison, and how far we have progressed, Jenni is joined by Juliet Lyon, the Director of the Prison Reform Trust, and by Dame Elish Angiolini, the former Lord Advocate of Scotland.
Woman's Hour Power List: Expert Witness – Farming And Food Production
Food and drink is the country's biggest manufacturing industry with an annual turnover of £76 billion a year.  Charlotte Smith, presenter of BBC Radio 4's Farming Today, looks at which women hold the power in the sector.
Maeve Binchy – Her Agent, Christine Green
Maeve Binchy, who died in July after a short illness, was one of Ireland's most successful and beloved authors, selling more than 40 million books worldwide. Among her most popular works were Light a Penny Candle, Circle of Friends, and Tara Road. Her final novel, A Week in Winter, written before her death, has just been published. Christine Green, her friend and literary agent of 33 years, joins Jenni to discuss.
Listen to Jenni Murray interview Maeve Binchy in a special edition of Woman's Hour from 2009
Lady MacMillan & The Ballets Of Kenneth MacMillan
20 years ago the choreographer Sir Kenneth MacMillan suffered a fatal heart attack at the Royal Opera House during a performance of his ballet Mayerling. His work is still in great demand - Romeo and Juliet, Sleeping Beauty, and Manon are just some of his titles performed all over the world; and in 1988 he gave the leading role in his ballet, The Prince of the Pagodas, to a young Darcey Bussell. To commemorate the anniversary of his death, the Royal Ballet are staging a collection of one act ballets, and his widow and curator, Lady Deborah MacMillan, joins Jenni to reflect on his life and work.
Kenneth MacMillan's three short ballets Concerto, Las Hermanas, and Requiem, are currently at the Royal Opera House in London until 5 December