Add music you love and enjoy it with
The Best Michael Jackson & Jackson Five, Polygram Tv, 1

Coldplay

Hurts Like Heaven

(CD Single), Parlophone, 1

The Edwin Hawkins Singers

Oh Happy Day

25 Years Of Rock'n'Roll 1969 (Vol 2), Connoisseur

T. Rex

I Love To Boogie

T. Rex - The Singles As & Bs, Repertoire

Keane

Crystal Ball

(CD Single), Island

The Beatles - 1, Apple, 2

Kylie Minogue

On A Night Like This (The Abbey Road Sessions)

(CD Single), Parlophone, 2

Country Moods (Various Artists), Polygram Tv

Joe South

The Games People Play

The Hits Of 1969 (Various Artists), MFP

The Greatest Hits Of 1969, Premier

This Year's Love (Various Artists) C, Global Television

Hits Of 1971 & 1972 (Various Artists), Polydor

Journey

Don't Stop Believing

Rock Of America (Various Artists), Trax Label

OMC

How Bizarre

Now 34 (Various Artists), Now

The Rolling Stones - Forty Licks, Abkco

Alison Moyet Singles, Columbia

Prince

Rock And Roll Love Affair

(CD Single), NPG Records

All Woman (Various Artists), Quality

U2

With Or Without You

U2 - The Joshua Tree, Island
Pause for Thought

From Simon Cohen, who runs a communications agency.

In the last week, the baby has grown from the size of a turnip to a mango. But once we've all stopped growing upwards - or in my wife's case, outwards - what does it really mean for us to grow?

Well, there's loads in the media at the moment about 'growth.' Almost always in economic terms, the challenge is to get more, get bigger, go faster. But there's a story in Indian mythology that challenges us to think differently.

Lord Shiva and Goddess Parvati have a special fruit from the gods - which just so happens to be a mango - and both sons, the elephant deity Ganesha and the handsome Skanda, naturally want it. The parents tell them 'whoever circles the globe three times, and returns first, will win the fruit'.

Skanda mounts his peacock and flies off around the world, stopping at sacred sites to offer his prayers. Ganesha looks at his own vehicle, a mouse, and pauses for thought.

After a while, with great devotion, he approaches his parents, and walks around them three times. 'Why are you not circling the globe?' they ask. Ganesha responds, 'My parents, you are the whole world to me.' He wins the mango.

The growth of Ganesha lies in his maturity, in the face of adversity, to reflect upon his deepest values, and to look at the world differently to those around him.

When we hear about friends or people in the media who are jet-setting and spending, as we are still tightening our belts, we might feel a bit like Ganesha staring at his mouse, as Skanda soars off into the distance.

But as someone who is going to be a parent, I now realise that there is no greater growth than to be able to stand still and be happy. Our deepest values transcend society's ideas of what it means to grow, to be successful. When we pause for thought, we might just see that the whole world is right in front of us.
BBC Playlister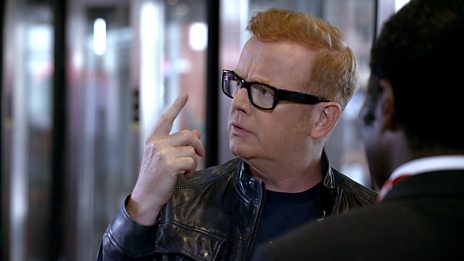 Chris has a song stuck in his head - but what is it? That's why he needs BBC Playlister!
500 WORDS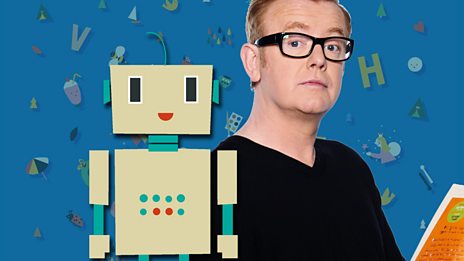 Featuring celebrity videos and top writing tips!
Podcast
Catch up with the latest Breakfast fun with Chris Evans. Hear the best stories and the biggest…