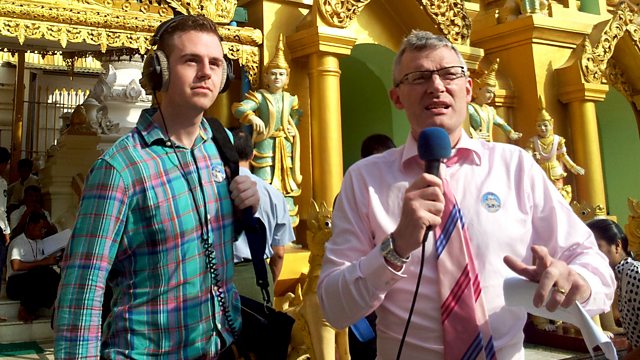 Jeremy travels to Burma
Jeremy Vine visits Burma, a country on the cusp of change. The former British colony has the dubious distinction of having the longest running military dictatorship in the world. The country is entering a period of intense change which many hope will lead to a more prosperous and democratic future.
The programme talks to former British servicemen who suffered the horror of being held in a Japanese prisoner of war camp and visits Aung San Suu Kyi's house. He speaks to former political prisoners, and looks at the bloody ethnic tension which has led to Rohingya villages being torched to the ground.
Last on