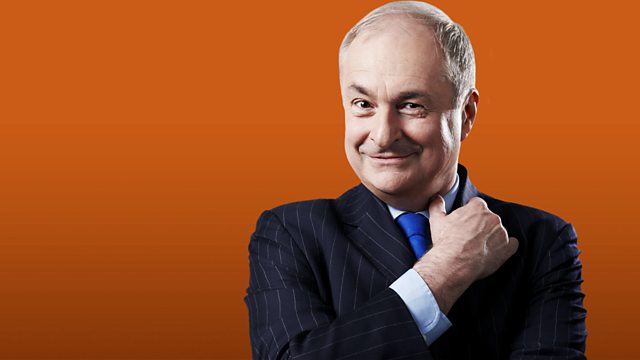 24/11/2012
Paul Gambaccini presents tracks from this week's US charts and hits from the last six decades.
In the feature Headline News [Number One Albums On Noteworthy Days] we hear Jealous Guy from John Lennon's LP Imagine, which was number one on 30 October 1971. Sometime in that month, he can't recall which day, Ray Tomlinson sent the first e-mail.
We also hear the title track of Like A Prayer by Madonna. It was number one on 11 May 1989 - the day on which President Bush sent troops to Panama to protect Americans after President Noriega declared the election he had lost was void.
In the regular feature The First Time Ever I Saw Your Face, tracks are played from albums by Tammy Wynette and Faith Hill. In A Matter Of Life And Death, Paul celebrates the birthday of Lee Michaels by playing his hit Do You Know What I Mean. We also hear Earth Angel by The Penguins. It is played as a tribute to group member Cleve Duncan, who recently died.
It's Not The Same Old Song highlights Puppy Love by Paul Anka and a different song with the same title by Barbara Lewis. And Paul continues his countdown of the Top 100 list of songwriters based on success in the American chart from 1955 - 2005. We hear songs written by Bob Dylan (Number 56) and David Foster (Number 55).
Our R&B number ones are from 1963 - It's All Right by The Impressions - and this week - Adorn by Miguel. We hear country number ones from 1960and now by Ferlin Husky and Florida Georgia Line. This week's featured past and present Rock number ones are by R.E.M. and Fun.. And Gangnam Style by Psy is the best-selling song of the week.
Last on